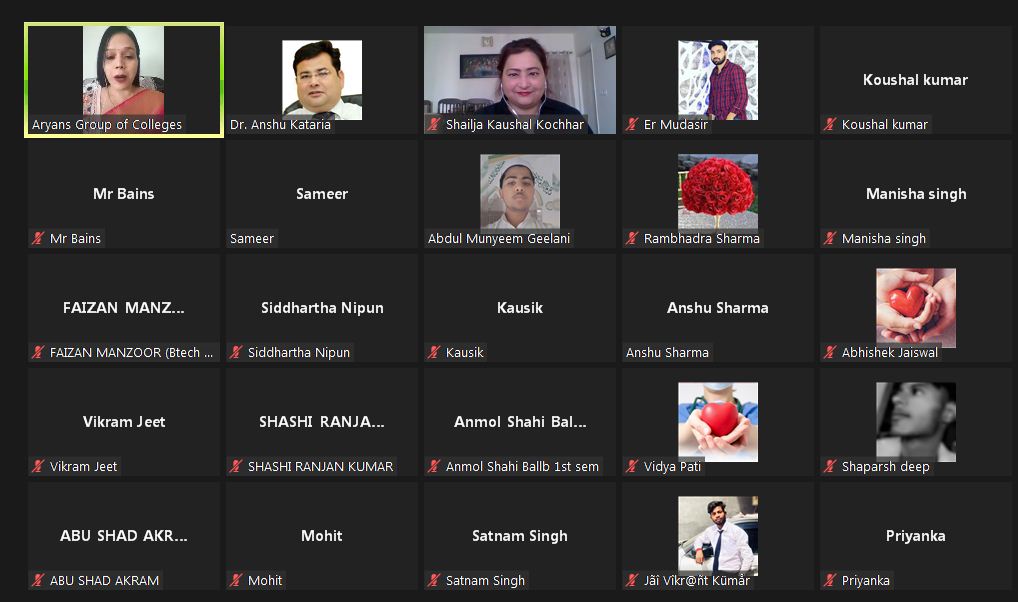 A workshop on Content Writing Skills held at Aryans
To encourage students for high quality content writing, a virtual workshop on "Content Writing Skills"was organised at Aryans Group of Colleges, Rajpura, Near Chandigarh. Ms Shailja Kaushal, District Information & Public Relationship Officer, Department of Public Relation & Languages, Govt. of Haryana addressed Aryans students of Law, Engineering, Management, Nursing, Pharmacy, B.Ed, Agriculture. Dr. Anshu Kataria, Chairman, Aryans Group presided over the Session.
While interacting Shailja said that Content writing is the process of planning, writing and editing web content, typically for digital marketing purposes. It can include writing blog posts and articles, scripts for videos and podcasts, as well as content for specific platforms, she told.
She further described the roles of content in Video scripts, Email, newsletters, Keynote speeches, Social media posts, Podcast titles, White papers, Web page copy, Landing pages, YouTube video descriptions. The content writer can be a Blog Writer, Brand Journalist, Copywriter, Ghostwriter, Technical Writer & Scriptwriter.
She stressed that this profession requires a specific set of skills including Excellent grammar and style, Ability to write quickly and meet deadlines, Knowledge of various tones and structures, Creativity, Communication, Knowledge of keyword research etc.
---
Related Posts
---