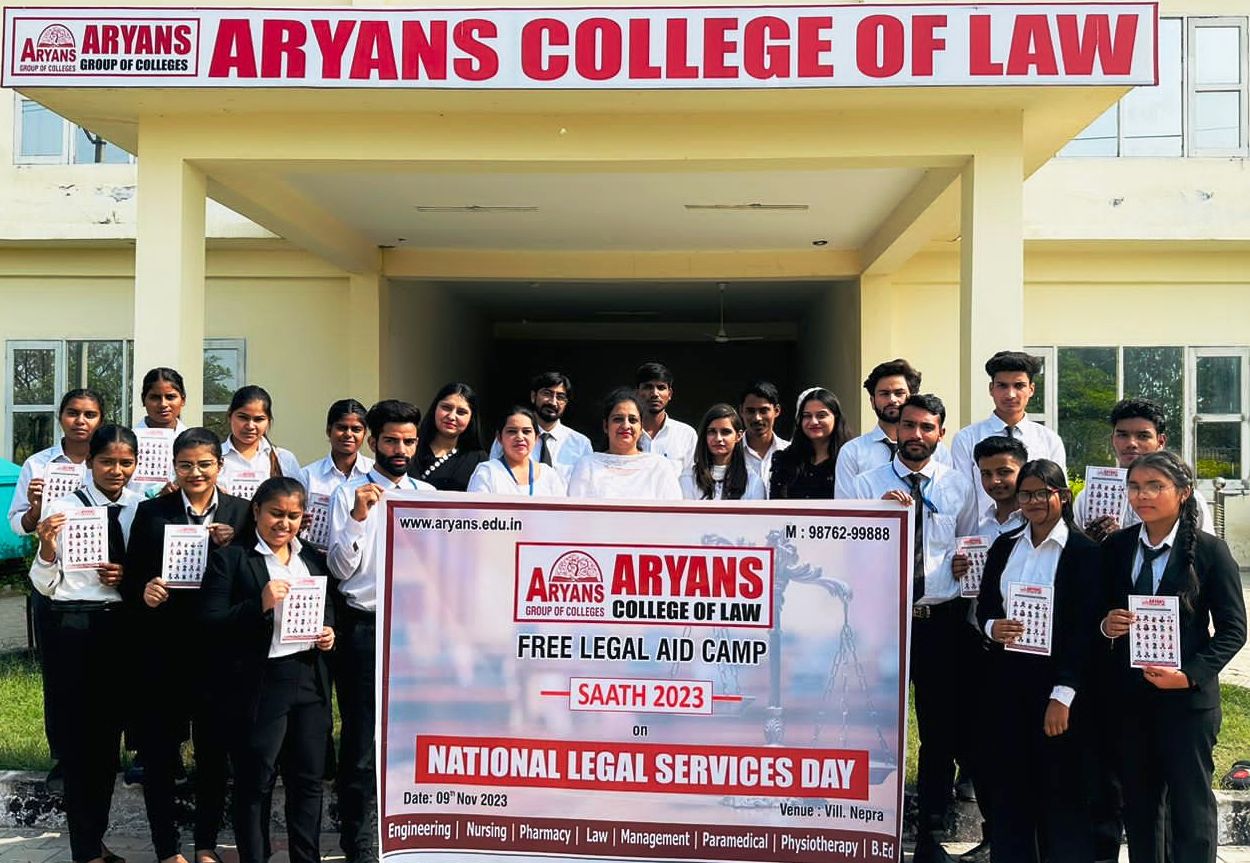 Aryans organizes Legal Aid Awareness Camp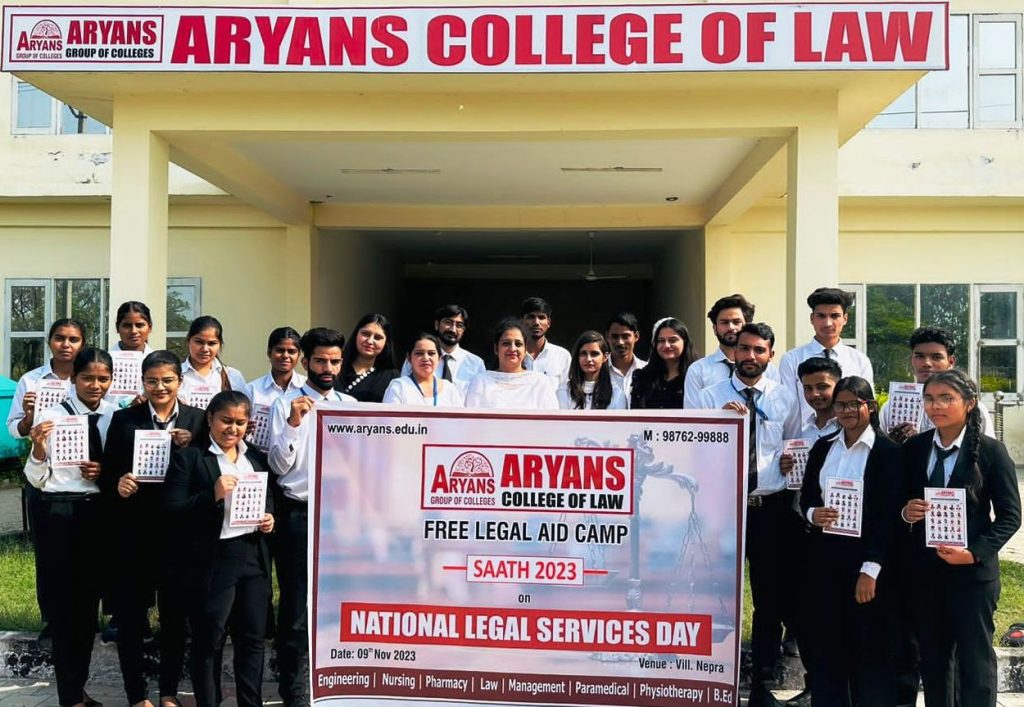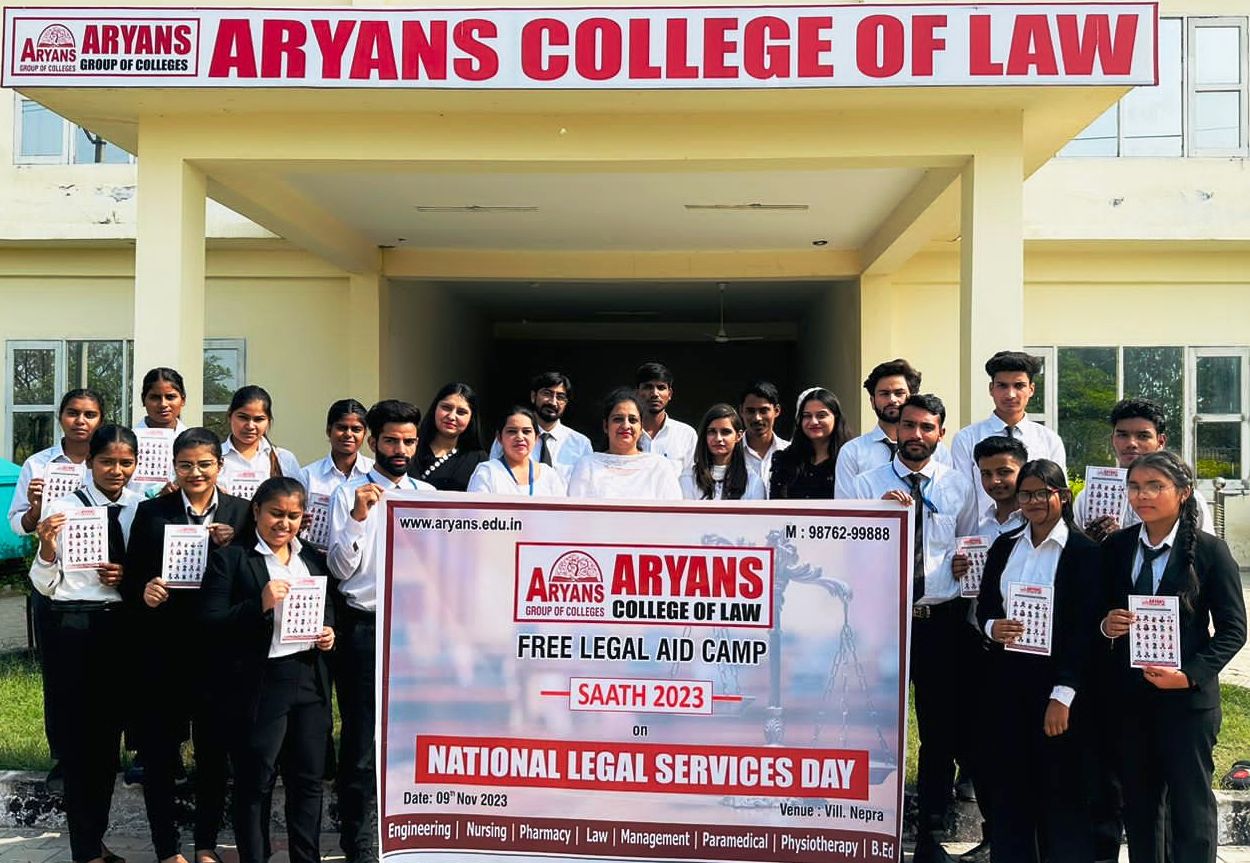 Mohali, Nov 15
As per the directives of the National Legal Services Authority, New Delhi, Legal Services Day was celebrated by Aryans College of Law, Rajpura, Near Chandigarh. A legal aid awareness camp was organized by Aryans LLB & BA. LLB students along with the faculty members in nearby villages.
Dr. Anshu Kataria, Chairman, Aryans Group said that the aim to organize this free legal awareness camp was to empower the disadvantaged sections of society to seek and demand justice services. Also, Legal literacy helps the weaker section to stay aware & updated of their various legal & constitutional rights, he asserted.
Dr. Devinder Kumar Singla, Principal, Aryans College of Law said that such awareness camp always  impart practical knowledge about the basic legal rights and remedies provided under various women related laws & various machineries of the Justice delivery system available for redressal of their grievances, he added. On the occasion Ms. Navneet Kaur, HoD, Dr. Pritika & Ms. Jyoti, Dr. Baldeep Faculty, Aryans College of Law were present.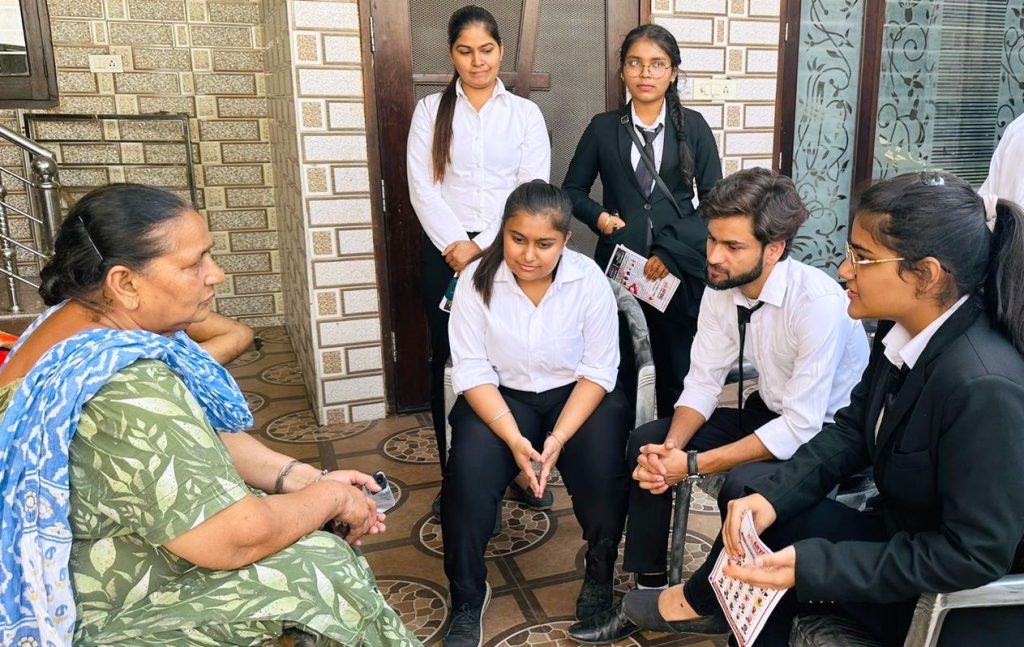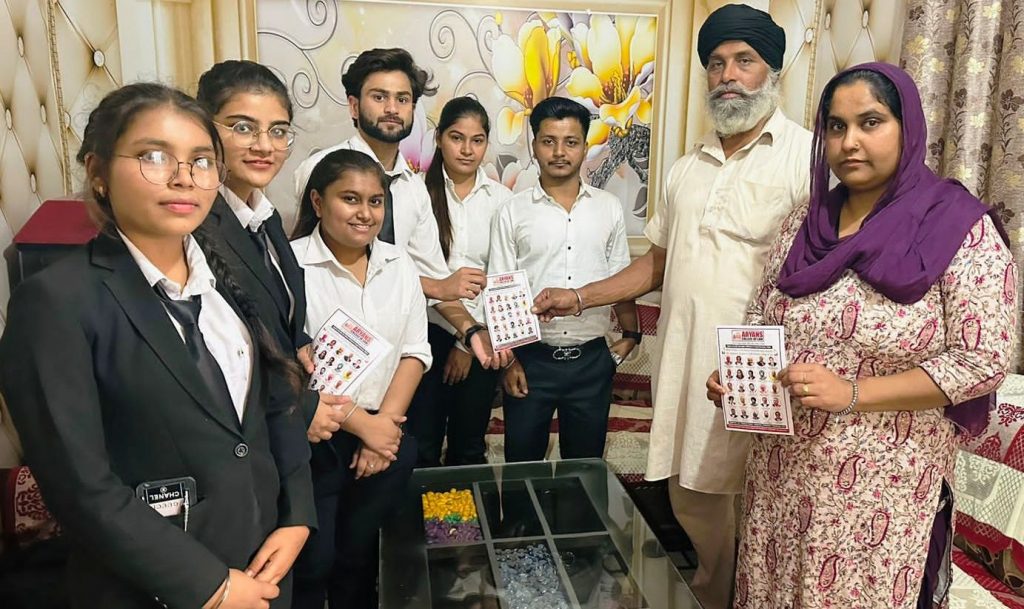 ---
Related Posts
---