Android Applications developed by Aryans Students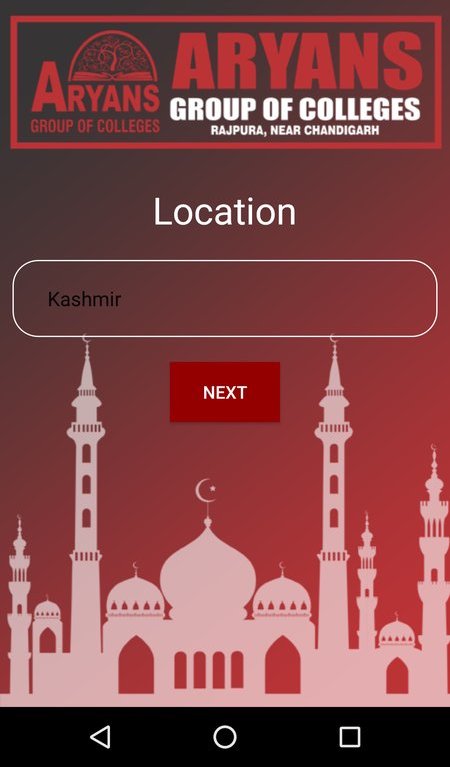 Aryans Ramadhan App Aryans Ramadhan App – To solve the problem of those Muslim people who find tough to match the variations in sehar time in the auspicious month of Ramadan due to various physical or biological factors.
An automatic alarm that would buzz in the morning at Sehar time to awake them and in the evening at the Iftar time to remind them for your meals. Accurate prayer times based on your current location.
B. Tech students namely Mehwish Rashid, Bisma Parveen, Pooja Safaya and Mansi Salaria from Jammu & Kashmir of Computer Science branch of Aryans College of Engineering, Chandigarh developed this app which would help the entire community for time Management.
Aryans E-Munshi App will help you organise your daily client data with just a click. Now, no need to manage files and no need to waste paper This app will manage your daily client and case details easily in digital format at a tap of your smart phone.
Manage Case details and Schedule
Calendar View Available
View All Clients, Case, Evidence, Notes, etc...
Search for a Clients, Case, Evidence, Schedule, Notes, etc...
Add and Edit Case notes.
Notification of your cases on the day of the hearing
Snooze option on notification
Can set-up multiple users on a single device
Bare Acts / Sections of Indian Penal Code (IPC), Criminal Procedure Code (CrPC), Evidence and Constitution of India
The app has been developed by Aryans Law students namely Amanpreet Singh (Nawanshahr), Punjab; Baldeep Kumar (Phillaur), Punjab; Shafait (Rajouri), JK and Aryans Engineering students namely Govind Sharan (Buxar), Bihar; Deepawali & Narinder Kaur (Hoshiarpur), Punjab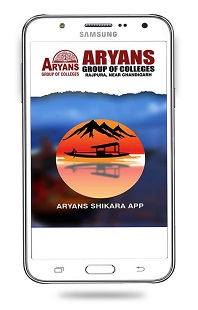 Shikara App Explore Shikara Boats at Dal Lake, Srinagar just through your fingertips. Open the Aryans Shikara App and Choose the Gate from where you want to start the Ride and Owner of the Shikara Boat in advance.
Aryans Shikara App is a great way to make your Boat Ride stress-free. You can Book your ride one ahead of time. Developed by 8 Students of Aryans College of Engineering namely Riyaz Rasool, Irfan Ahmad Malik, Abid Mushtaq of PMSSS along with Aquib, Shakir Ahmad, Asif Ahmad, Mehbooba Bano, Bilal, Mehzabeen, and Sabreena to reduce the gap between Shikara owners and riders.