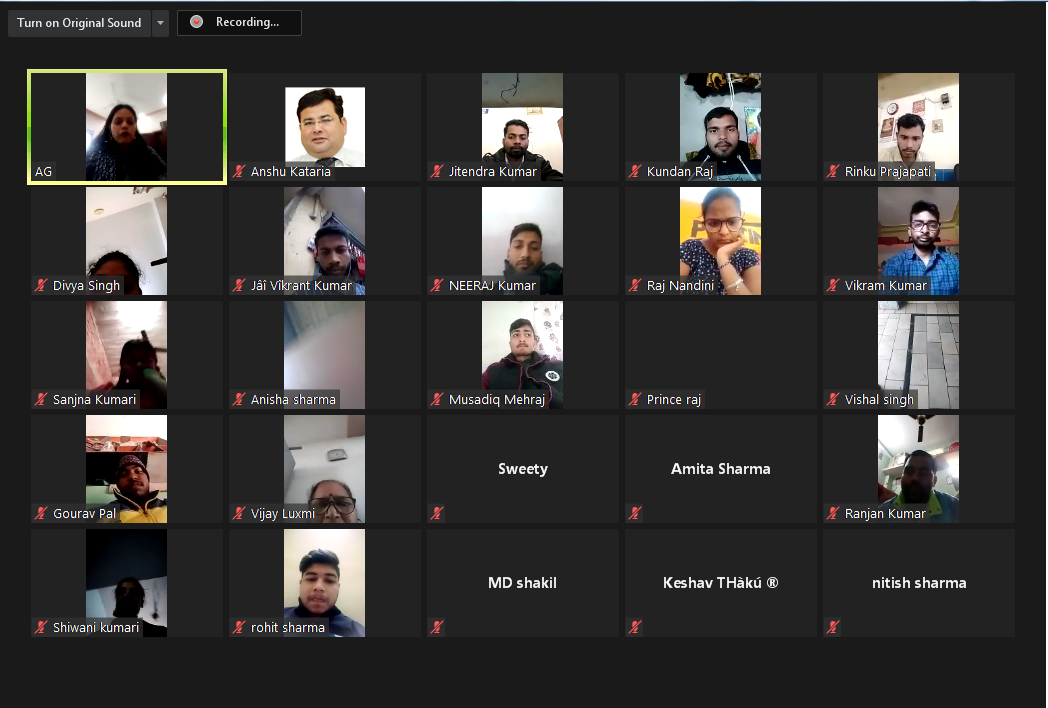 Webinar on Role of Institution Ethical Committee for Clinical Research held at Aryans
Pharma Expert interacted with Aryans B. Pharma & D. Pharma Students
Mohali 13 December
Aryans Group of Colleges, Rajpura, and Near Chandigarh organized a webinar on "Role of Institutional Ethical Committee for Clinical Research". Dr. Vikas Gupta, Research Officer & Pharma Expert from Baba Farid University of Health Sciences, Faridkot, interacted with faculty members & the students of B. Pharmacy & D. Pharmacy of Aryans Pharmacy College and Aryans College of Pharmacy. GNM & ANM students of Aryans Institute of Nursing also participated. Dr. Anshu Kataria, Chairman, Aryans Group presided over the webinar.
Gupta While addressing Students said that the main responsibility of a research ethics committee is to protect potential participants in the research, but it must also take into account potential risks and benefits for the community in which the research will be carried out. Its ultimate goal is to promote high ethical standards in research for health, he added.

He explained that for clinical research various factors like types of Risk, Biological Material or datasets storage Research collaboration, Public health and socio-behavioral research, Role of Agencies or Sponsors & Governance of research & Maintenance of Biosafety in laboratories and hospitals.
Gupta said that Ethics committees review research proposals involving human participants and their data to ensure that they agree with local and international ethical guidelines. They also monitor studies once they begin and if necessary may take part in follow-up actions after the end of the research. Their main responsibility is to protect the subjects involved in the study and also consider the possible risks to the community and the environment. Ethics committees have the authority to approve, reject, modify, or stop studies that do not conform to the accepted standards, he added.
Mr. Krishan Singla, Principal, Aryans Pharmacy College; Mrs. Kalindi Madaan, HOD, Pharmacy Dept along with the faculty members Ms. Manjeet Kaur and Ms. Pardeep Kaur also attended the webinar.
---
Related Posts
---