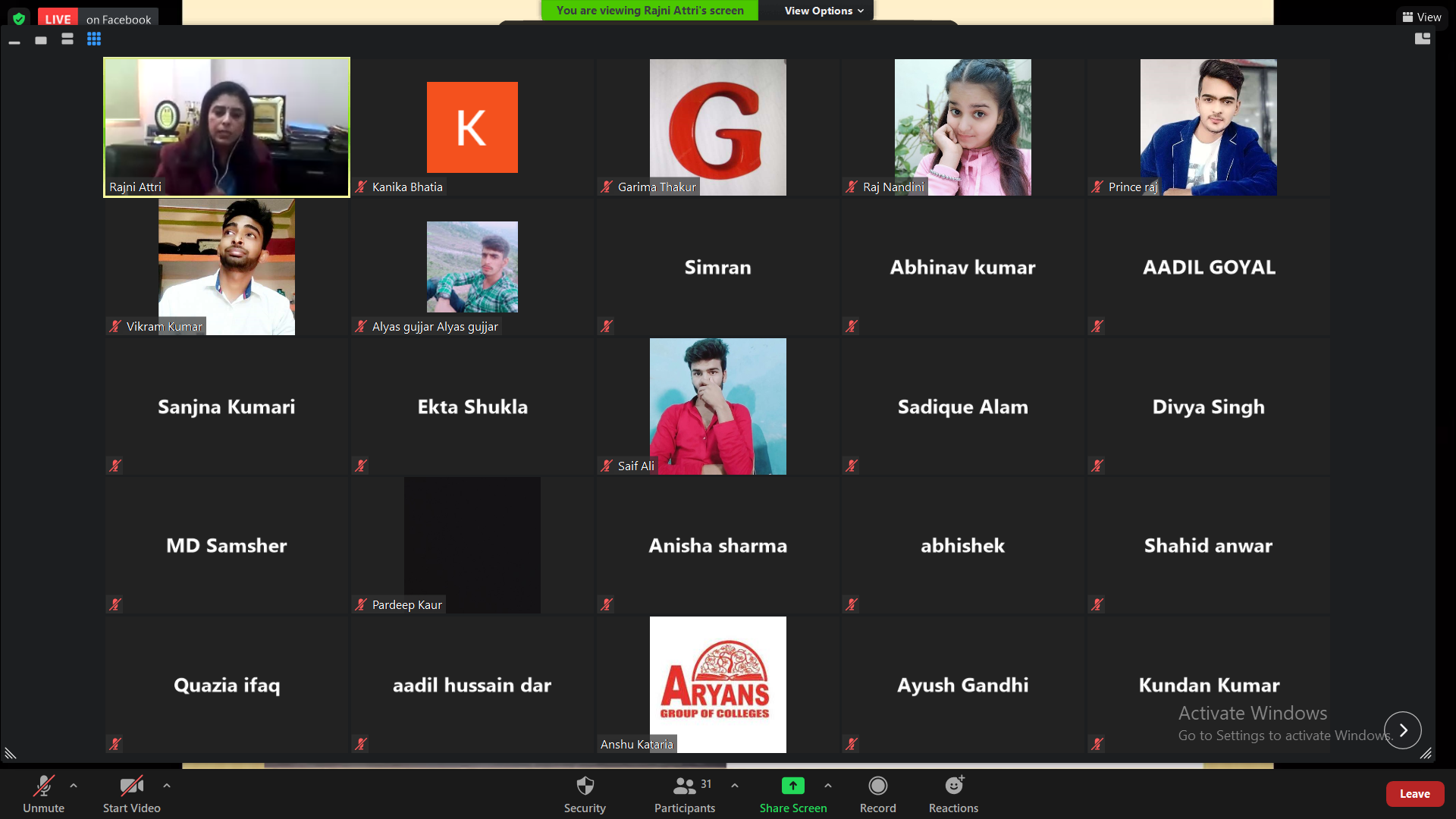 Webinar on Root Knot Nematode organised by Agriculture department of Aryans
Mohali 16 December
Department of Agriculture, Aryans Degree College Rajpura, Near Chandigarh organized a webinar on "The impact of Root Knot Nematodes of Agriculture". Dr. Rajni Attari, Parasitologist interacted with faculty members & the students of B. Sc. & Diploma Agriculture. Dr. Anshu Kataria, Chairman, Aryans Group presided over the webinar.
Dr. Attri while interacting with students said that Nematodes are common soil pests that affect plants. The above ground symptoms of disease caused by nematodes can be difficult to detect, and may be often confused with symptoms of nutrient deficiency. Affected plants are often dwarfed, with small leaves. she added.
She further explained that Sometimes, when infected plants are growing in moist, fertile soil, or during cool weather, the aboveground parts can still appear healthy, there are numerous soil-inhabiting nematode species, but not all are harmful to plants, she explained.
She told that Nematodes are a greater problem where conditions favour them. Many nematodes occur naturally, at low levels, in most soils. Once nematodes are present, they are almost impossible to eliminate, but their damage to plants can be reduced, she added.
---
Related Posts
---