Aryans celebrates Eid-e-Milad at campus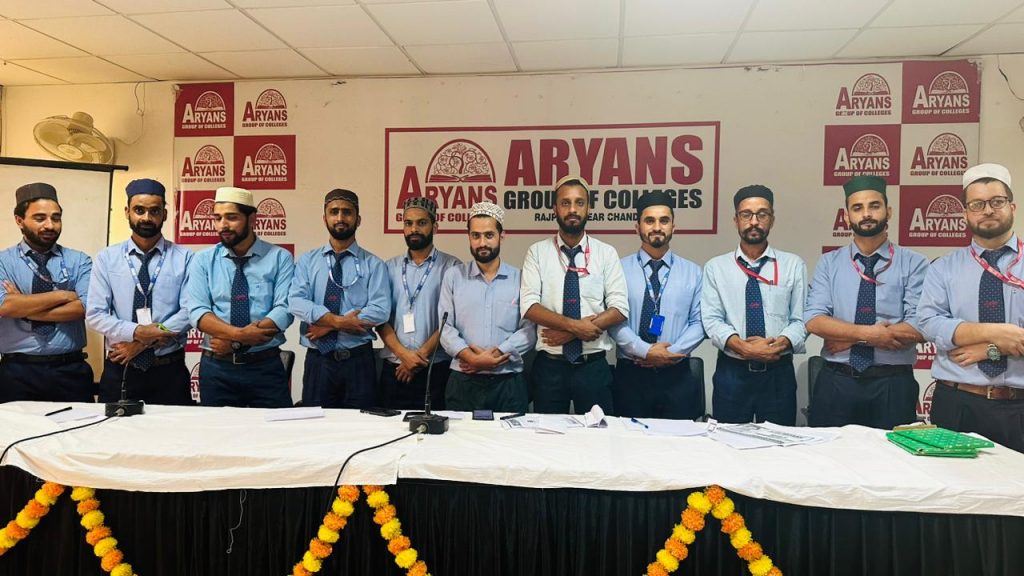 Mohali, September 28th
The JK Students of Aryans Group of Colleges, Chandigarh organised a party to celebrate Eid-e-Milad. Hundreds of B.Tech, MBA, Nursing, Pharma, Paramedical, Law, BBA, BCA and Polytechnic Diploma students of Aryans Group participated. The students were distributed boxes containing Biryani, dates, Bananas, Feerini, sweets etc. A prayer was also organised on the occasion.
While talking on the occasion, Er. Shahid, Faculty, Aryans Group said that majority of students studying in Aryans are from the valley. He added that earlier also, the JK students of Aryans celebrated Eid in a full swing with staff and management at Aryans campus. Aryans Students took the lead in organizing the celebrations and actively participated in it.
It is to be mentioned that
Milad-un-Nabi, also known as Eid-e-Milad and Mawlid-un-Nabi, is an important festival for Muslims, commemorating the birth anniversary of Prophet Muhammad, the last Messenger of Allah. Most Sufis and Barelvis observe the occasion in Rabi al-Awwal, the third month of the Islamic calendar. Eid-e-Milad is observed by Sunni Muslims on the 12th day of Rabi' al-awwal, while Shia Muslims observe it on the 17th day of Rabi' al-awwal, according to the Gregorian calendar, which is based on the sighting of the crescent moon. People do charity and stories of Muhammad are narrated.
---
Related Posts
---