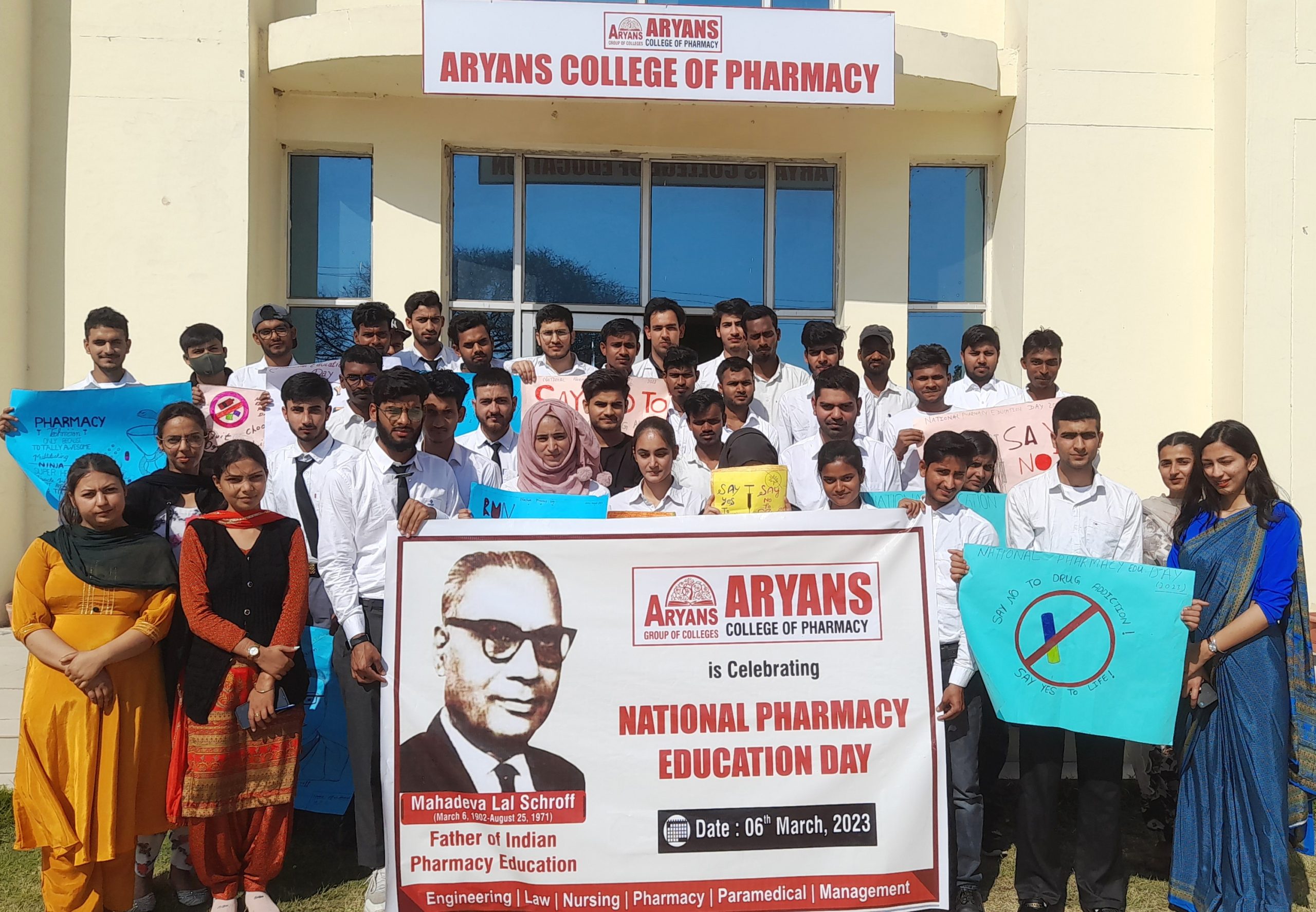 National Pharmacy Education Day celebrated at Aryans
To commemorate the 121st birth anniversary of Professor Mahadeva Lal Schroff, to recognize his contribution in establishing pharmacy education in India, Aryans College of Pharmacy, Rajpura Near Chandigarh celebrated as the National Pharmacy Education Day. On the occasion various activities were organized & the B. Pharma & D. Pharma students participated enthusiastically.
Dr. Krishan Singla, Principal, Aryans Group while addressing students said that Prof. M.L. Schroff is recognized as the Father of Pharmacy Education in India. He certainly remains an ideal to all pharmacists working in the country irrespective of their branches and diversity of duties. Pharmacists are critical professionals in delivery of healthcare in the country as they bring in-depth knowledge of medicine composition, formulation and usage. The role of a pharmacist is gradually evolving from a dispenser of medicines to an expert in the field with multidisciplinary health care systems, added Saini.
On the occasion various activities were organized including Speech Competition, Poster presentation where students highlighted importance of pharma education for well-being of the society. A student rally was also organized to create awareness about misuse of narcotics & psychotropic drugs.
---
Related Posts
---