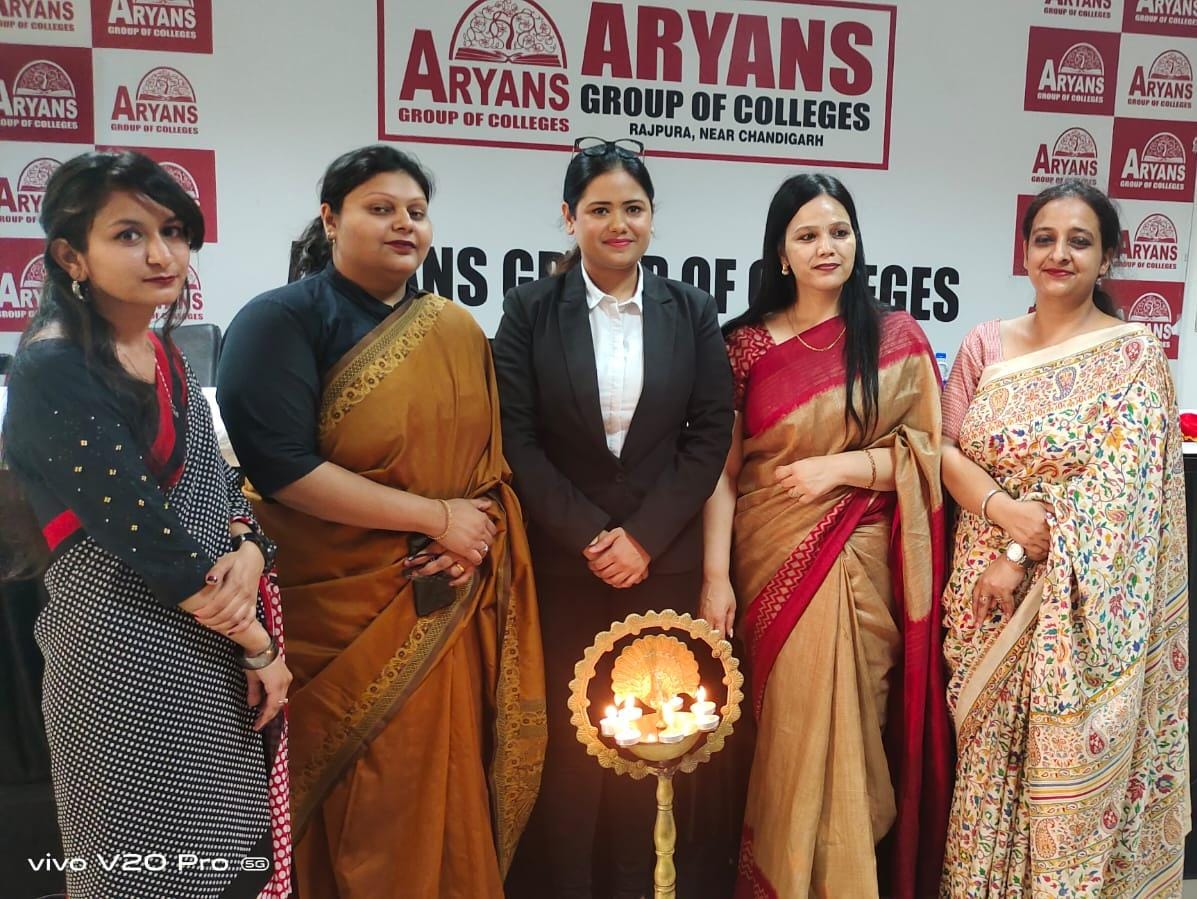 Moot Court Workshop for Aryans Law Students held
Adv Garg from Punjab & Haryana High Court interacted with Aryans Law Students
To demonstrate the advocacy and legal skills to students, Moot Court Training Session was organized by Aryans College of Law, Rajpura, Near Chandigarh. An avid mooter and excellent orator with top-notch drafting skills, Adv. Arushi Garg, Punjab & Haryana High Court interacted with LLB & BA- LLB students. Dr. Anshu Kataria, Chairman, Aryans Group presided over the session.
While addressing budding advocates, Garg said that Success in Moot Court Competitions is one of the most prominent criteria to evaluate a student's legal understanding. Mooting serves as the most valuable medium for a law student to get a first-hand experience and gaze into a lawyer's life and learn not just about litigation, but also comprehends the nuances of legal research, holistic understanding of factual scenarios and their cogent presentation, highlighted Garg.
The workshop aimed to provide a detailed training in understanding the mooting process, drafting memorials etc. Students were given training in how to read and understand moot problems, carry out research, draft memorials and develop arguing/presentation skills. Dr. Garima Thakur, Deputy Director, Aryans Group; Mrs Navneet Kaur; Ms Divya; Ms. Jenifer, Faculty, Aryans College of Law were present.
---
Related Posts
---