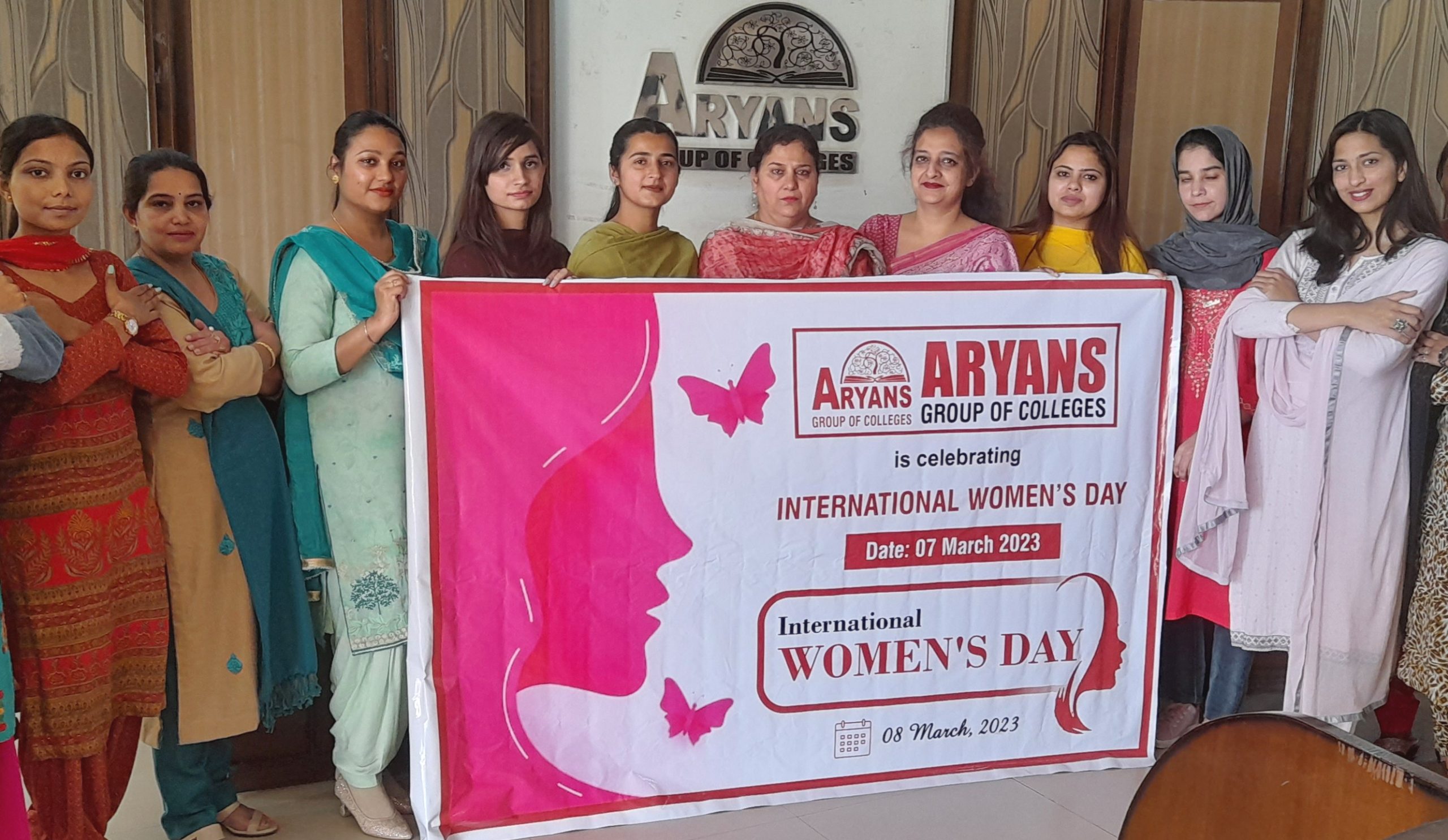 Aryans celebrates International Women's Day with Holi festival
Aryans Group of Colleges & Rajpura, Near Chandigarh & Aryans Overseas celebrated International Women's Day on this year's theme "Embrace Equity". To make it more special, the festival of colors, Holi, was also celebrated at Aryans campus. Female students and staff were seen participating in various activities on the occasion.
Dr. Parveen Kataria, Director General, Aryans Group highlighted the role of women being acknowledged as equal in all the domains of the society. From the earliest days of computing to the present age of virtual reality and artificial intelligence, women have made untold contributions. we have a chance to create a better future not just for women and girls, but for all humanity and all life on Earth, she highlighted.
The female students & staff wore colorful dresses & participated in dance, antakhshari, modeling etc. Sweets were also distributed among staff. Known as the festival of colors, Holi is celebrated on the last full moon in the lunar month of Phalguna while international women's day  is celebrated  on March 8 bringing attention to gender equality, reproductive rights, and violence and abuse against women.
---
Related Posts
---