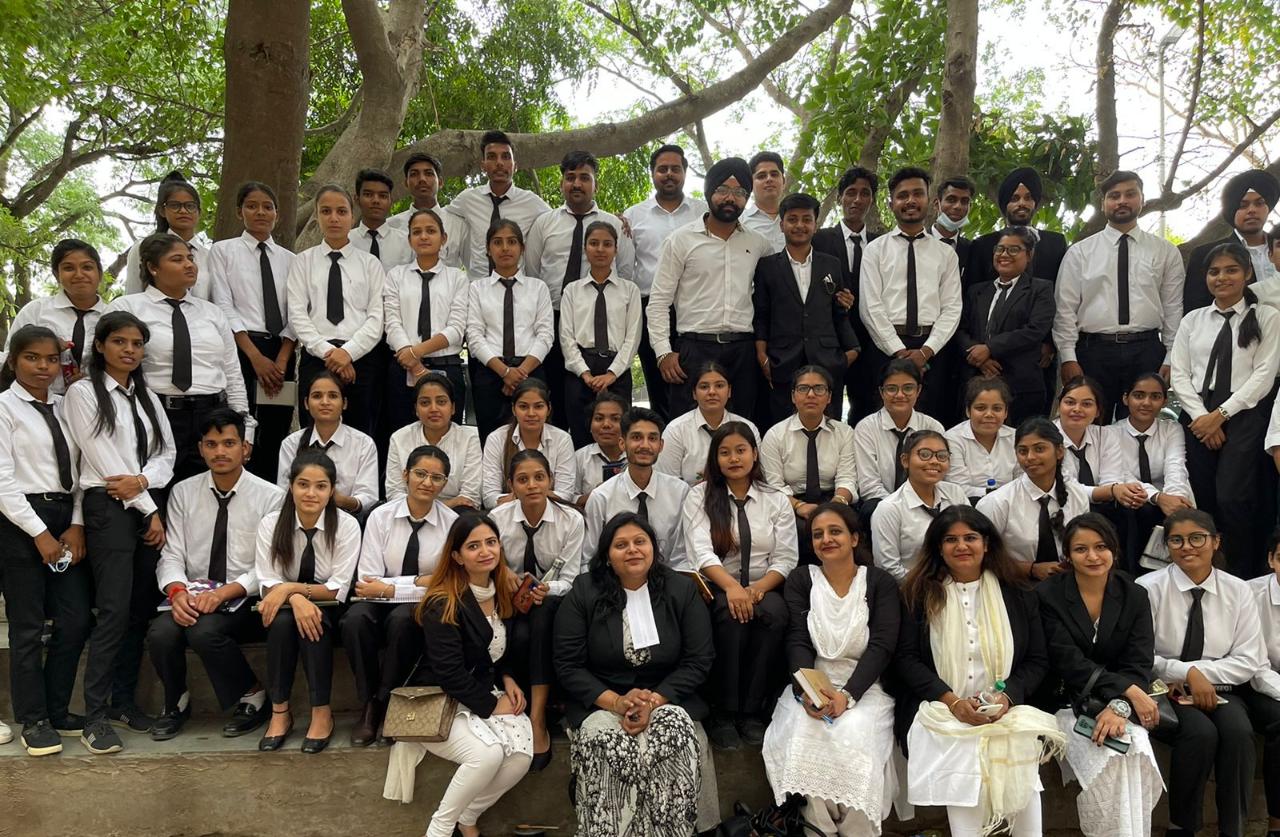 Aryans Law students visit Punjab & Haryana High Court
Advocate General, Punjab interacted with Aryans LLB & BALLB students
A visit to Punjab and Haryana High Court was organized by Aryans College of Law, Rajpura, Near Chandigarh for LLB and BA-LLB students to enhance the knowledge of their domain. Hundreds of Aryans law students learnt various process for trials, justice during this visit.
Students also got an opportunity to meet Advocate General, Punjab, Sh. Anmol Rattan Sidhu. He encouraged the students to stay focused and determined. He advised students to start their practices as advocates from the trial courts.
The visit was aimed at making the students aware of the functioning of various bodies of justice and to learn the high court procedures and procedure for quick administrative justice to the people. Students visited various courtrooms to observe the court proceedings. Mrs Navneet Kaur, HOD; Mrs Neelu; Ms Akanksha Rana; Ms Jenifer, Faculty, Aryans College of Law were also present.
---
Related Posts
---