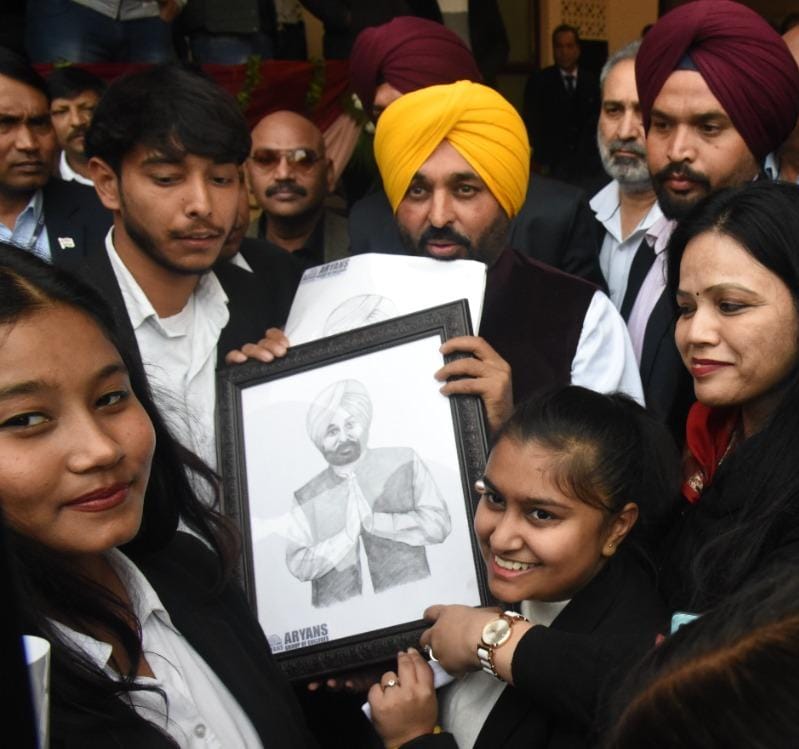 CM Punjab Bhagwant Mann meets Aryans Law Students
During the launch of E- Bar Council Services: the online facility for services of Bar Council to distribute licenses to new Advocates, Aryans LLB & BA LLB students met with S. Bhagwant Mann, Chief Minister, Punjab.
On the occasion Aryans Law students presented the self made Sketches to the Chief Minister & also recited the poem written by them. Mann expressed his happiness & blessed the students. He also accepted written poetry from law students.
Dr. Anshu Kataria, Chairman, Aryans Group mentioned that Aryans Group and Bhagwant Mann have a 15-year old bonding. Mann has been a part of various programs of Aryans Group of Colleges for the last 15 years, no matter what position he held.
Dr. Garima Thakur, Deputy Director, Aryans Group; Mrs. Navneet Kaur, Dr. Preetika, Faculty Aryans College of Law along with students were present.
---
Related Posts
---