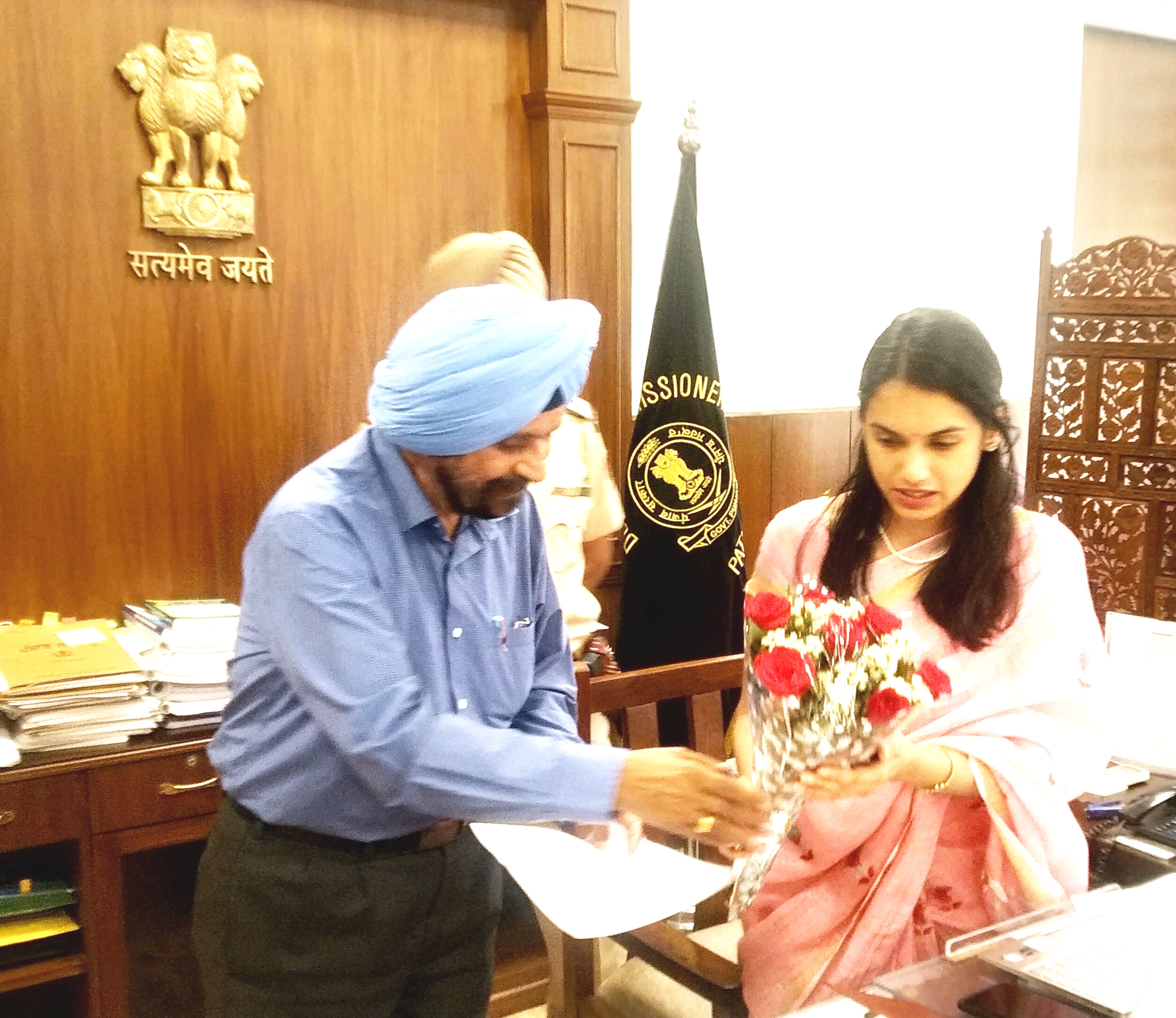 Aryans delegation meets DC Patiala
DC Patiala to visit Aryans Campus for Women Empowerment Seminar on April 30th
A delegation from Aryans Group of Colleges, Rajpura, Near Chandigarh today met & greeted Mrs. Sakshi Sawhney, Deputy Commissioner, Patiala. With her new appointment, Sakshi has become the first female officer to hold the post.
Prof. B. S. Sidhu while greeting her said since last 15 years Aryans Group of Colleges is committed for quality education. Most of the students are not able to afford the high fee structure of professional courses in big educational institutions. But Aryans has emerged as the first choice for needy & deserving students, added Sidhu.
Sawhney accepted the invitation of Sidhu for the Principal & Teachers Meet to be organised at Aryans Campus on 30th April on the theme "Empowered Woman Empowers Women". This event ceremony is being organised to honor the exemplary work, dedication & significant contribution of Principals & Teachers of Tehsil Rajpura for shaping the life of students.
---
Related Posts
---