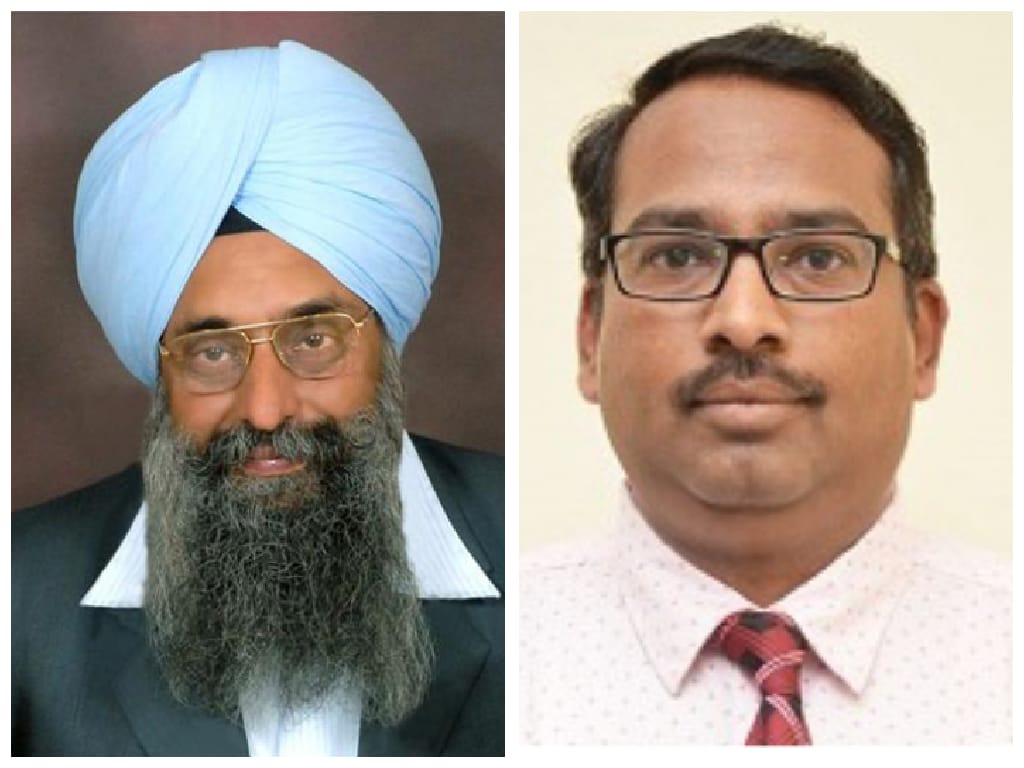 Inauguration of AICTE- MRSPTU sponsored six days faculty development program held at Aryans
With the aim of developing the pedagogical and research skills of various faculty members, a 6 days All India Council of Technical Education, New Delhi (AICTE) & Maharaja Ranjeet Singh Punjab Technical University (MRSPTU), Bathinda sponsored online faculty development program on "Advances in Pharmaceutical Research" was organized by Aryans College of Pharmacy, Rajpura, Near Chandigarh. Dr. Bhupinder Singh Bhoop, Professor, University Institute of Pharmaceutical Sciences, Panjab University, Chandigarh was the Chief Guest & Dr. Ashish Baldi, Dean, R&D, MRSPTU, Bathinda was Guest of Honor of the inaugural ceremony. Dr. Anshu Kataria, Chairman, Aryans Group presided over the program. Hundreds of faculty from various pharmacy colleges across nation registered as participants.
Dr. Bhoop while addressing said that the time has changed pharmacy into a multidisciplinary subject with core research domains, including pharmacognosy, pharmaceutical biotechnology, pharmaceutical analysis, pharmaceutical chemistry, pharmacology and pharmaceutics. Dr. Baldi said that over the years, pharmaceutical scientists have been instrumental in discovering and developing innovative drugs that save thousands of people's lives and improve the quality of life. Now the research has moved to the next-generation era of drug discovery, he highlighted.
In this program various pharma experts including Dr. Bikash Medhi, Professor, Pharmacology, Post Graduate Institute of Medical Research (PGIMER), Chandigarh, Dr. Shivani Juneja Bedi, Head, Clinical Pharmacology, Fortis Hospital, Mohali, Dr. Raj Kumar, Professor, Medicinal Chemistry, Central University of Punjab, Bathinda, Dr. Sushma Singh, Faculty, National Institute of Pharmaceutical Education & Research (NIPER), Mohali, Dr. Gurpreet Kaur; Dr. Richa Shri, Professor, Pharmaceutical Sciences & Drug Research, Punjabi University, Patiala etc. would interact with the registered faculty members.
On the occasion Dr. Prasanta Das, Principal, Aryans College of Pharmacy & Dr. Krishna Singla, Principal, Aryans Pharmacy College were present. Various pharmacy topics including Analysis and pharmaceutical quality assurance, Clinical pharmacology and translational research, Drug discovery & Development, Manufacturing science and engineering, Pharmacokinetics, Pharmacodynamics, Drug metabolism, Regulatory science, ensuring quality and safety etc. will be discussed during these 6 days.
---
Related Posts
---