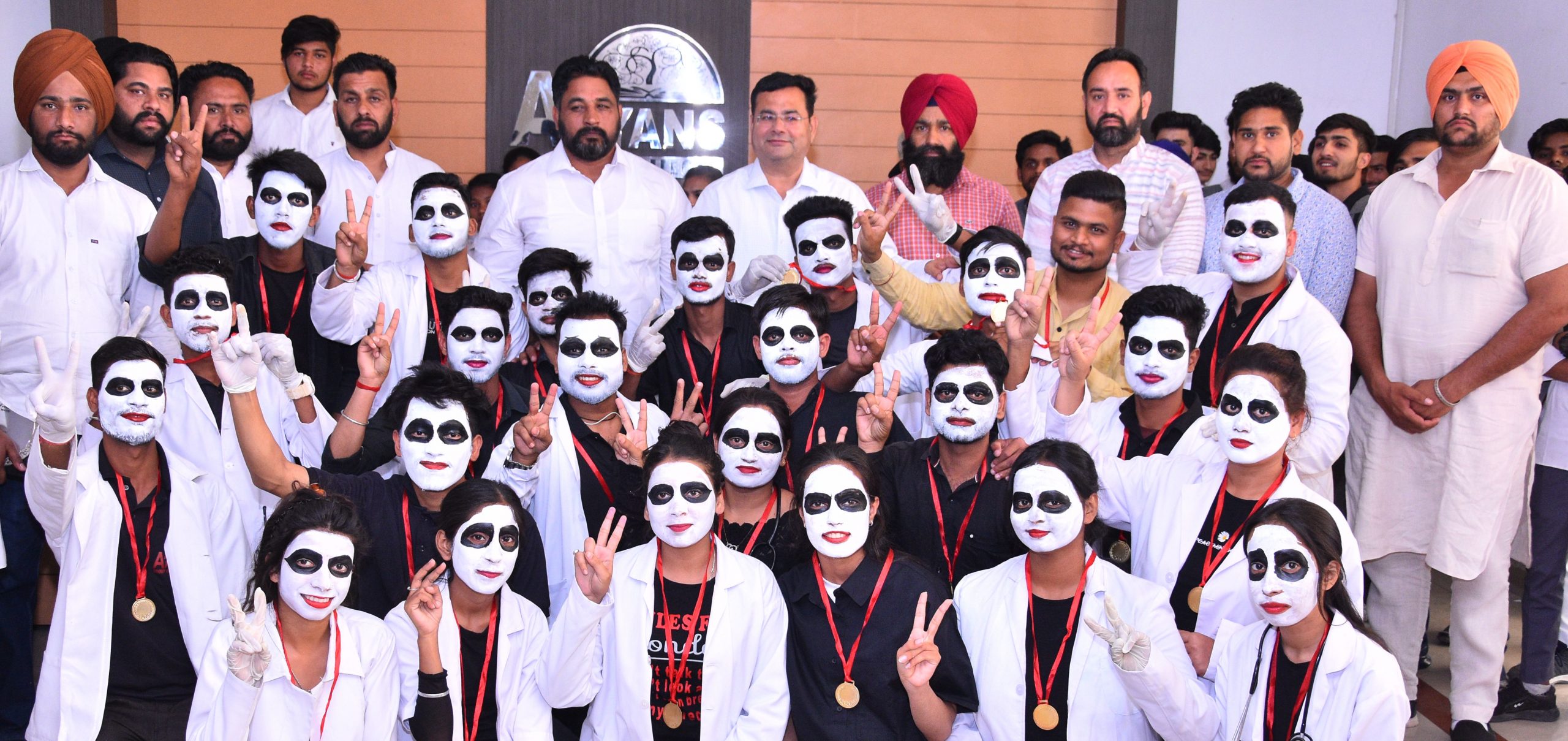 MLA, Ghanaur addresses Aryans students on World Health Day
Health and Education is the top priority of newly formed Bhagwant Maan Government. The Government will not leave any stone unturned to make the basic needs affordable and available to masses. Delhi government has set a benchmark for entire country by starting 'Mohalla clinics' and many other initiatives in health sector, said by MLA Ghanaur, Sh. Gurlal Singh while addressing the students and faculty members on "World Health Day" at aryans Group of Colleges, Rajpura, Near Chandigarh.
The event was presided over by Dr. Anshu kataria, Chairman, Aryans Group. On the occasion Dr. Rashmi Nasra, Dr. Parveen Kataria, Prof.BS Sidhu, Dr. Garima Thakur, Dr. JK Saini also addressed the audience. S. Gurbhej Singh ,Sarpanch Alampur,S. Manpreet Singh ,Sarpanch Nepra were also present.
Dr. Parveen Kataria while highlighting importance of happiness towards healthy life said that Happiness is the highest form of health". Happiness will come only when we will be healthy and fit. But today we live in a world where we value things more than people, work more than family, food more than health and status more than life, added Kataria.
Dr. Nasra said that Ideal health includes not just physical but also mental and social well-being. A person must possess all three if he or she wants to live life to its fullest. According to the World Health Organization (WHO), health is fundamental to human happiness and well-being, she told.
Hundreds of students from Aryans College of Pharmacy and Aryans Institute of Nursing participated in various activities organised on the occasion.
---
Related Posts
---