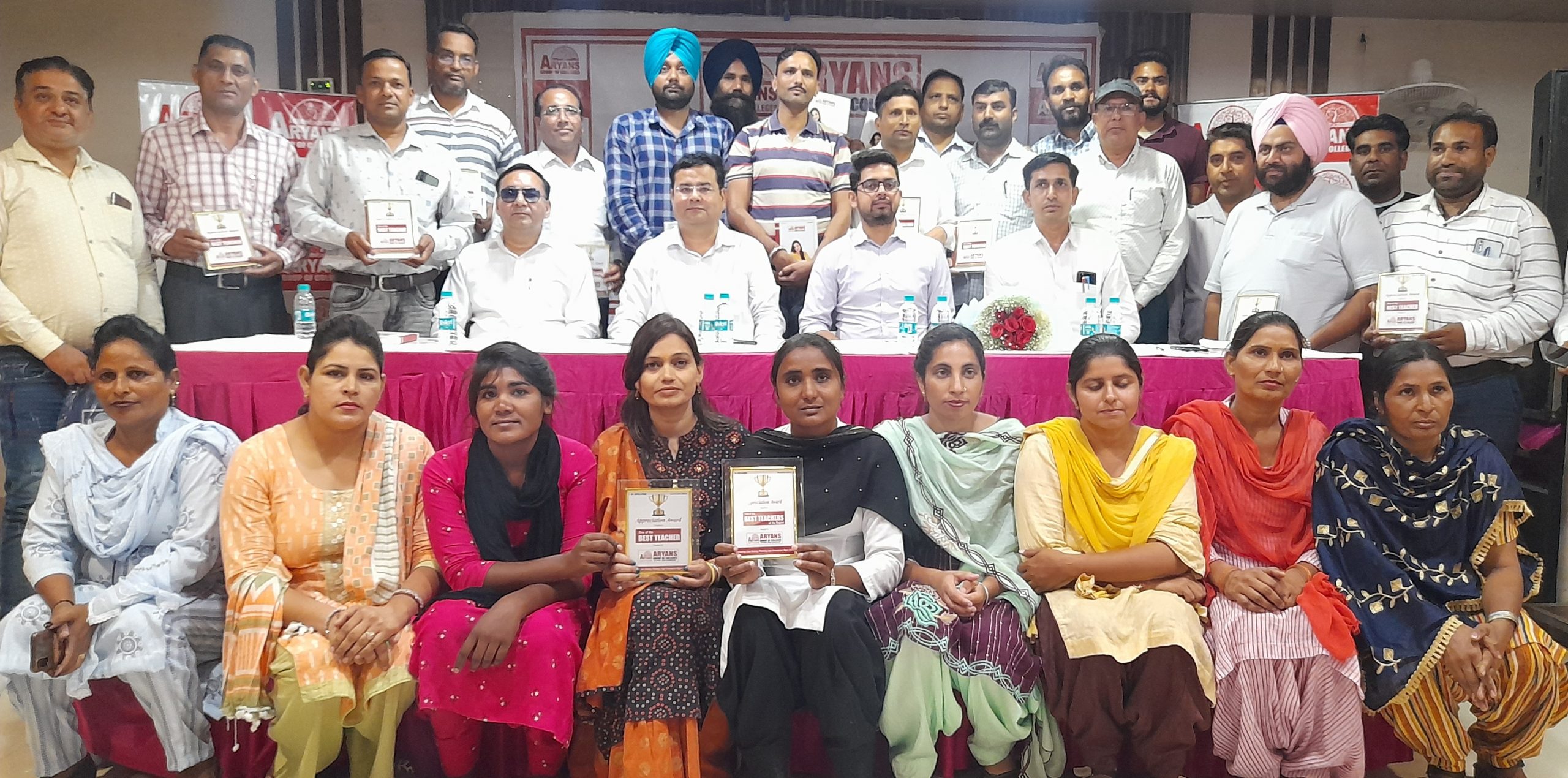 ADC, Fazilka honours best teachers in Aryans Group of Colleges, function
Teachers can play a significant role in motivating the students for higher education & I am feeling honoured in honouring the Science Teachers of this region in Aryans Function", said Sh. Himanshu Agarwal, Additional Deputy Commissioner, Fazilka.
In a "Teachers Felicitation Ceremony" organised at Fazilka by Aryans Group of Colleges, Rajpura, Near Chandigarh, ADC, Fazilka was the Chief Guest while Dr. Anshu Kataria, Chairman, Aryans Group presided over this felicitation ceremony.
Agarwal congratulated all teachers & mentioned that teachers not only built an individual but they contribute to building a society. He further appreciated the effort of entire Aryans management & Dr. Anshu Kataria in organising the teachers felicitation ceremony.
Dr. Anshu Kataria said that Educators are going beyond their call of duty to teach students across the country even during the toughest of times. What they are doing is commendable and that is why Aryans Group of Colleges wanted to felicitate them for their remarkable contribution to the society to aware students towards higher technical & Medical Education ," said Kataria. He said that Aryans is putting up the best effort in raising the awareness regarding PMS in Punjab.

Established in 2007, Aryans Group is being run by family of educationists. The campus is located on Chandigarh–Patiala highway, near Chandigarh and has lush green 21 acres pollution free campus. Since 15 years, the Group has been serving the educational and intellectual interests of the youth in a commendable manner. The group is running Engineering College, Law College, Pharmacy College, Management College, Business School, Education College, Degree College, Nursing College etc.
---
Related Posts
---