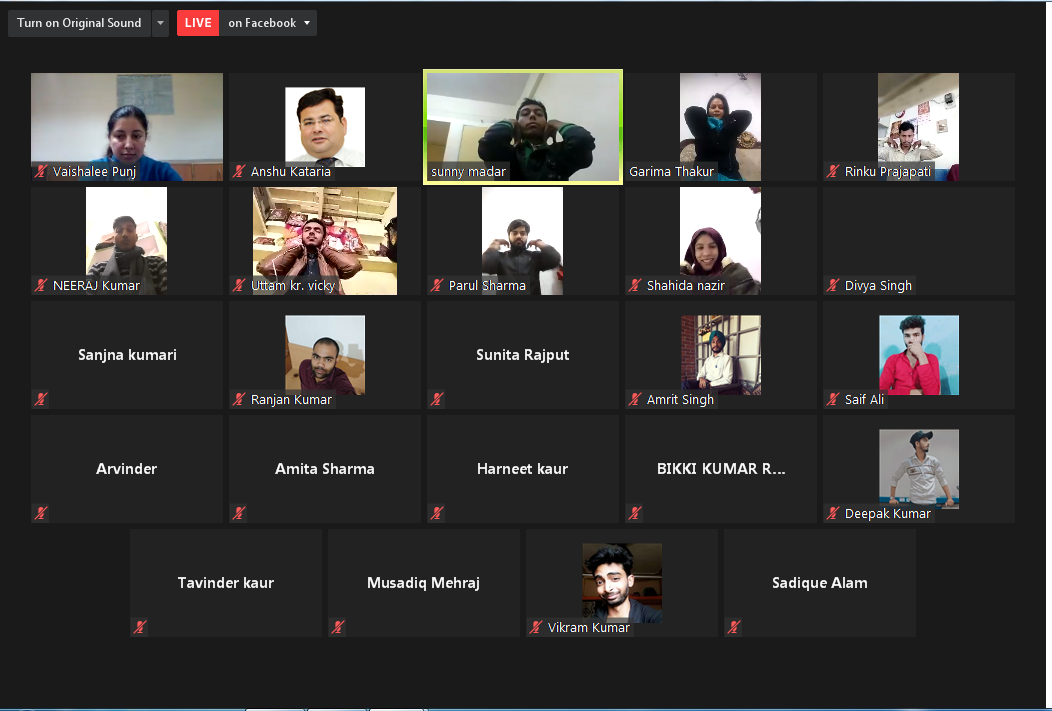 A Virtual Workshop held at Aryans by Art of Living
Mohali 29 November
To explain manifold benefits of meditation, a virtual meditation workshop was held at Aryans Group of Colleges, Rajpura, Near Chandigarh. Dr. Vaishalee Punj & Dr. Sunny Madar, Youth trainer, Art of Living interacted with faculty members & the students Engineering, Law, Management, Nursing, Pharmacy, B.Ed and Agriculture. During the workshop, various techniques of meditation were taught to the students which can keep their inner strength strong to fight against this health crisis in this stressful pandemic situation.
Dr. Vaishalee while interacting with students said that when an individual becomes regular with practising meditation, there is a visible increase in joy, peace, and enthusiasm. This happens because of the increased prana (life force energy) in the body.with meditation , the mind becomes fresh, delicate and beautiful. It cleanses and nourishes you from within and calms you, whenever you feel overwhelmed, unstable, or emotionally shut down, she added
Vaishalee said with regular practice of meditation, anxiety decreases, emotional stability improves, creativity & happiness increases. It is helpful for better memory and retention which is most important for students. The immune system strengthens & one can feel increased energy level. Once you become more adept at meditation, you can meditate anywhere, she added.
Dr Sunny while explaining various breathing exercises said that It's important to be on a light/empty stomach while doing various breathing exercises. Digestion requires high metabolism while meditation lowers the metabolic rate of the body. You will start experiencing the benefits of meditation within two months of regular practice but regular practice is necessary, he stressed.
---
Related Posts
---