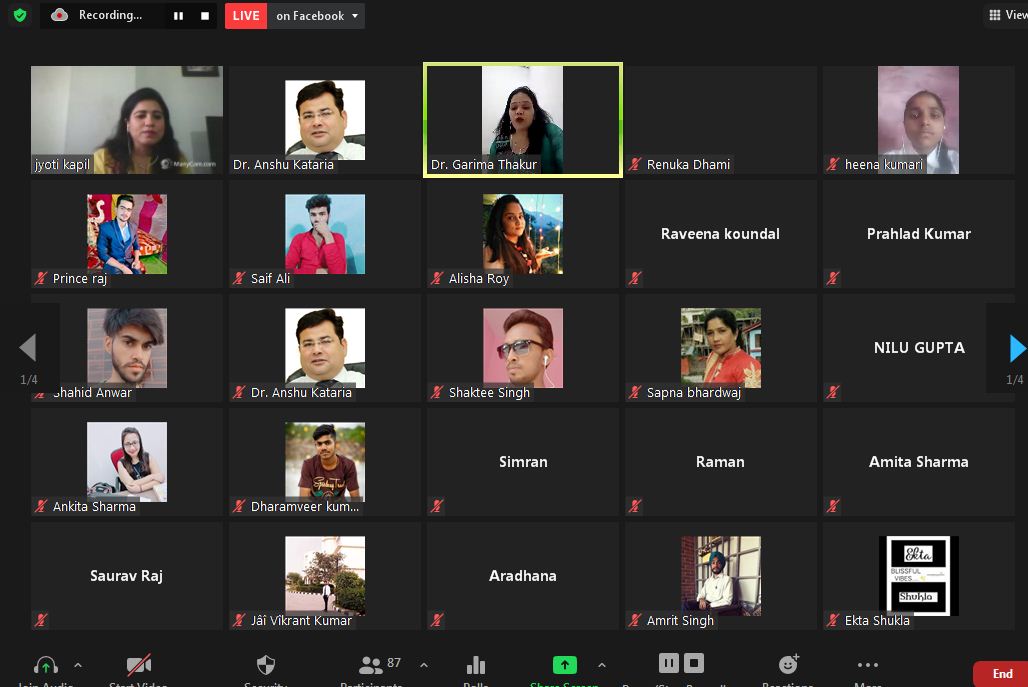 World No Tobacco Day celebrated at Aryans
An online speech competition was organized on this occasion
Mohali 31st May
With the aims to spread awareness about the dangers of tobacco and its negative impact on health, World No Tobacco Day was celebrated at Aryans Group of Colleges, Rajpura Near Chandigarh under this year's theme "Commit to quit". Dr. Jyoti Kapil, Student Mentor, Head, Life sciences, Kanoria Mahavidyalaya, Jaipur interacted with the Aryans students of Nursing, Pharmacy, Law, Engineering, Management, B.Ed and Agriculture. Dr. Anshu Kataria, Chairman, Aryans Group presided over the event.
Dr. Jyoti while interacting with students said that Tobacco causes 8 million deaths every year. Evidence released this year shows that smokers were more likely to develop severe disease with COVID-19 compared to non-smokers. Cigarettes contain about 600 ingredients which after burning generate more than 7,000 chemicals and at least 69 of them are linked to cancer, added jyoti.
She further said that Tobacco is the leading cause of respiratory disorders like chronic obstructive pulmonary disease, tuberculosis, cancers, leukemia, cataracts, and pneumonia. In 2008, the WHO banned any kind of advertisement or promotion of tobacco. As the world's most populated country, China is the leader in the cigarette industry. She said.
On this occasion, an online speech competition was also organized. Students from various departments participated with great enthusiasm. Ekta Shukla from Pharma, Raveena Kaundal from B. Sc. Nursing & Shahid Anwar from Pharma stood first, Second & third in the competition.
---
Related Posts
---