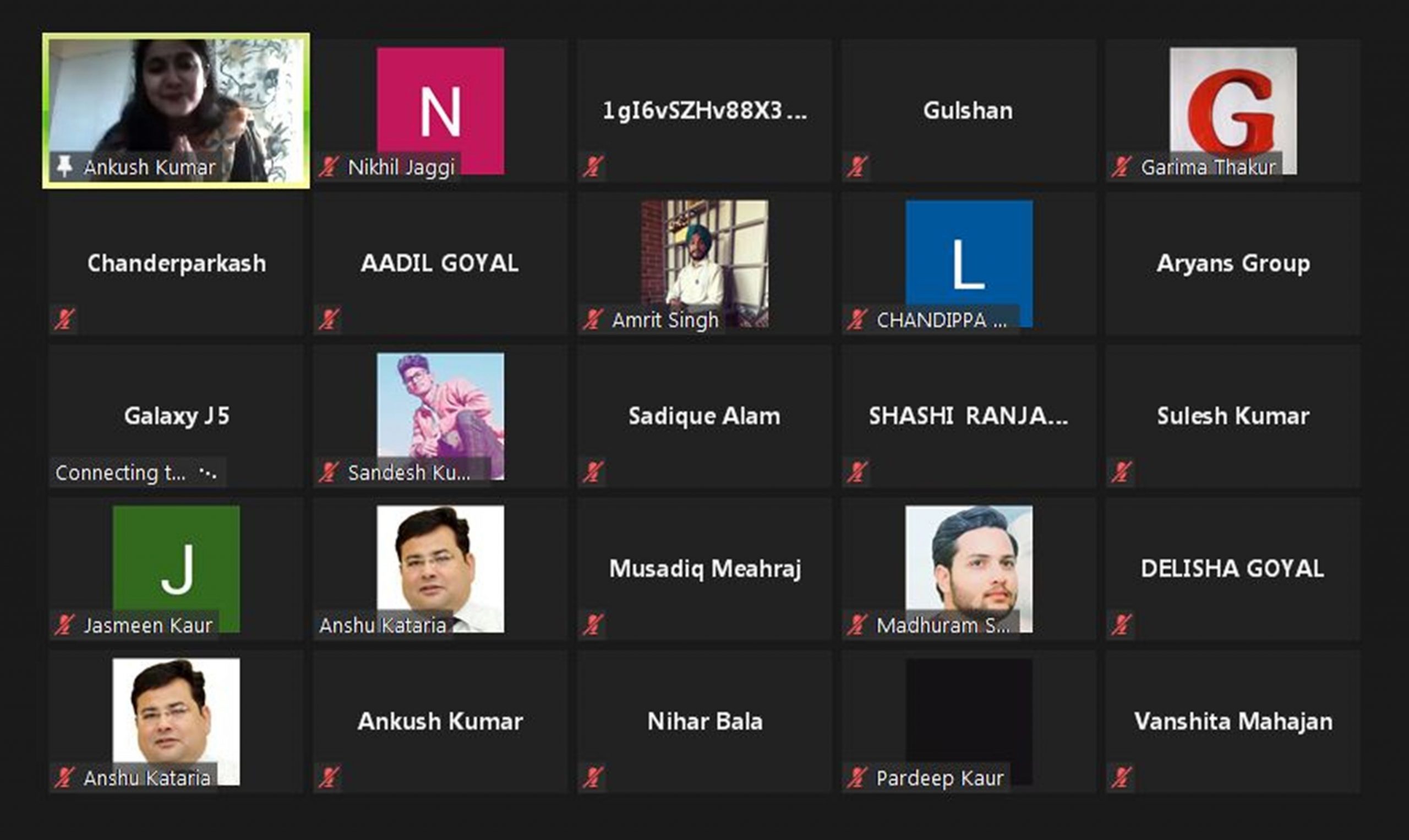 World Mental Health Day celebrated at Aryans
Fortis and Aryans organized a Webinar on "Mental Health for All"
Mohali 10th October
With the objectives of raising awareness for mental health issues Aryans Institute of Nursing and Aryans College of Pharmacy, Rajpura, Near Chandigarh in association with Fortis Hospital, Mohali organized a webinar on "World mental Health Day" on theme "Mental health for all". Ms Anchal Sharma, Counseling Psychologist, Fortis Hospital interacted with the students of Engineering, Law, Management, Nursing, Pharmacy, B.Ed, Agriculture etc of Aryans. Dr. Anshu Kataria, Chairman, Aryans Group presided over the webinar.
Anchal while interacting with the students said that the world is experiencing the unprecedented impact of the current global health emergency due to COVID-19 that has also impacted on the mental health of millions of people. The mental health trauma includes depression, Anger, personality disorders, Panic attacks, Phobias, psychosis, stress, suicidal feelings etc.
Anchal explained that close to one billion people globally have a mental disorder and those with severe mental disorders tended to die 10-20 years earlier than the general population. Suicide is claiming the lives of close to 8 lacs people every year. More than 75% of people with mental, neurological and substance use disorders receive no treatment for their condition at all.
Anchal told that to protect and to aware people about mental health 10th October is observed as World Mental Health Day. It is a day for global mental health education, awareness and advocacy against social stigma. Small things like exercising, eating a balanced and healthy meals, opening up to other people in your life, taking a break when you need to, remembering something you are grateful for and getting a good night's sleep, can be helpful in boosting your mental health, she advised.
Media Coordinator
98781-08888
---
Related Posts
---