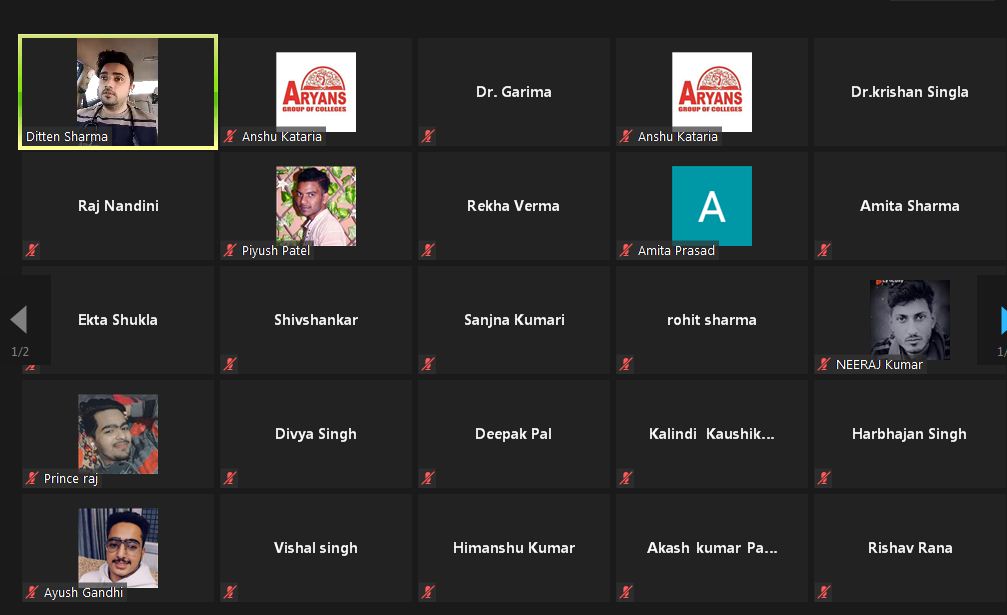 Webinar on "Role of Pharmacist in Trauma" held at Aryans
Aryans Pharmacy College, Rajpura, Near Chandigarh organized a webinar on "ABCDE approach in Trauma". Dr. Ditten Sharma, Park Specialty Hospital, Ambala interacted with faculty members & the students of B. Pharmacy & D. Pharmacy of Aryans Pharmacy College and Aryans College of Pharmacy. GNM & ANM students of Aryans Institute of Nursing also participated. Dr. Anshu Kataria, Chairman, Aryans Group presided over the webinar.
Dr. Sharma while interacting said that The "ABCDE" stands for Airway, Breathing, Circulation, Disability, and Exposure.The aims is to provide life-saving treatment & to break down complex clinical situations into more manageable part. First, life- threatening problems are assessed and treated. second, breathing problems are assessed and treated and so on to quickly identify life-threatening problems and treatment to correct them, he told.
Dr Sharma further said that this approach helps in the immediate assessment and treatment of critically ill or injured patients & is applicable in all clinical emergencies. It can be used in the street without any equipment & can be used in a more advanced form, in general wards of hospitals, or in intensive care units, he explained.
Mr. Krishan Singla , Principal, Aryans Pharmacy college & convener of this webinar while interacting with students said that pharmacists as healthcare professional can also play a role in awareness related to trauma. He further explained benefits of wearing helmet and seat belt while travelling & also discussed importance of CT scan for head injury cases in Trauma.
---
Related Posts
---