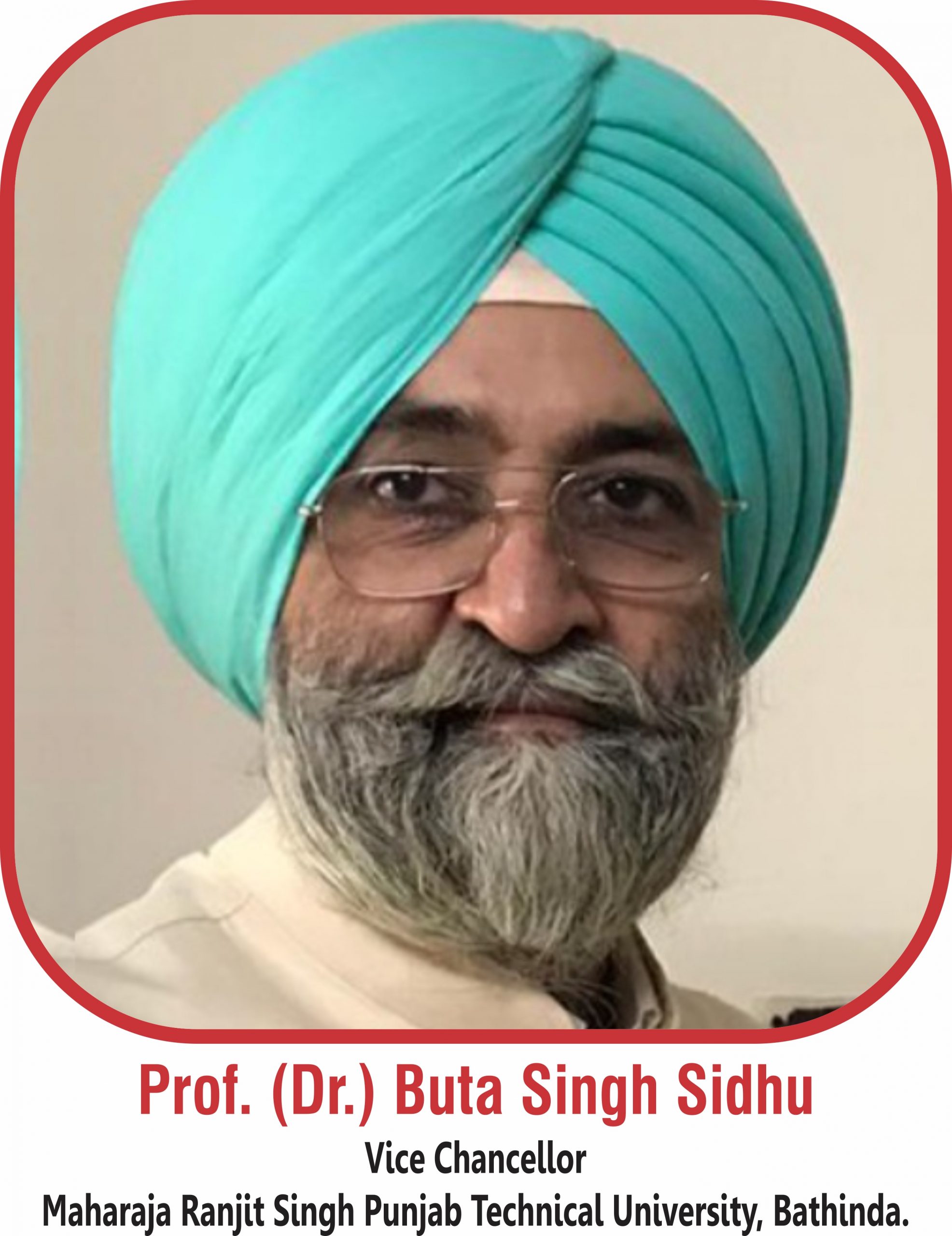 VC, MRSPTU, Bathinda addressed Aryans Faculty
A six days online faculty development program (FDP) sponsored by All India Council of Technical Education, New Delhi (AICTE) & Maharaja Ranjeet Singh Punjab Technical University (MRSPTU), Bathinda on "Development in Construction Engineering" organized by Department of Civil, Aryans College of Engineering, Rajpura, Near Chandigarh was inaugurated. The opening ceremony was graced by Dr. Buta Singh Sidhu, Vice Chancellor, MRSPTU, Bathinda. Dr. Anshu Kataria, Chairman, Aryans Group presided over the program. Hundreds of faculty from various engineering colleges across nation registered as participants.
While addressing all faculty members Dr. Buta Singh said that faculty development programs provide teachers the opportunities to learn and develop skills through the sources of self-efficacy. This program will definitely boost the Faculty members, budding engineers, researchers, and academicians to adopt the techno logical advancement in their field, take up the innovative research and develop new technology in order to meet the challenges ahead in civil engineering applications.
In the week long program, various topics like recent trends in structural engineering fibre reinforced concrete, green building, hydraulics, soft computing techniques, geotechnical investigations advanced surveying will be discussed by various experts including Dr. Umesh Sharma, Professor, PEC, Chandigarh; Dr. Chandan Ghosh, Professor, NIDM, IIT, Kanpur; Dr. Sanjay Sharma, Professor, NITTTR, Chandigarh; Dr. Rohitashw Kumar, Dean, SKAUST, J&K; Dr. Binu Sukumar, Professor, RMK Engineering College, Tamilnadu etc, said FDP convener Dr. J.K. Saini.
---
Related Posts
---