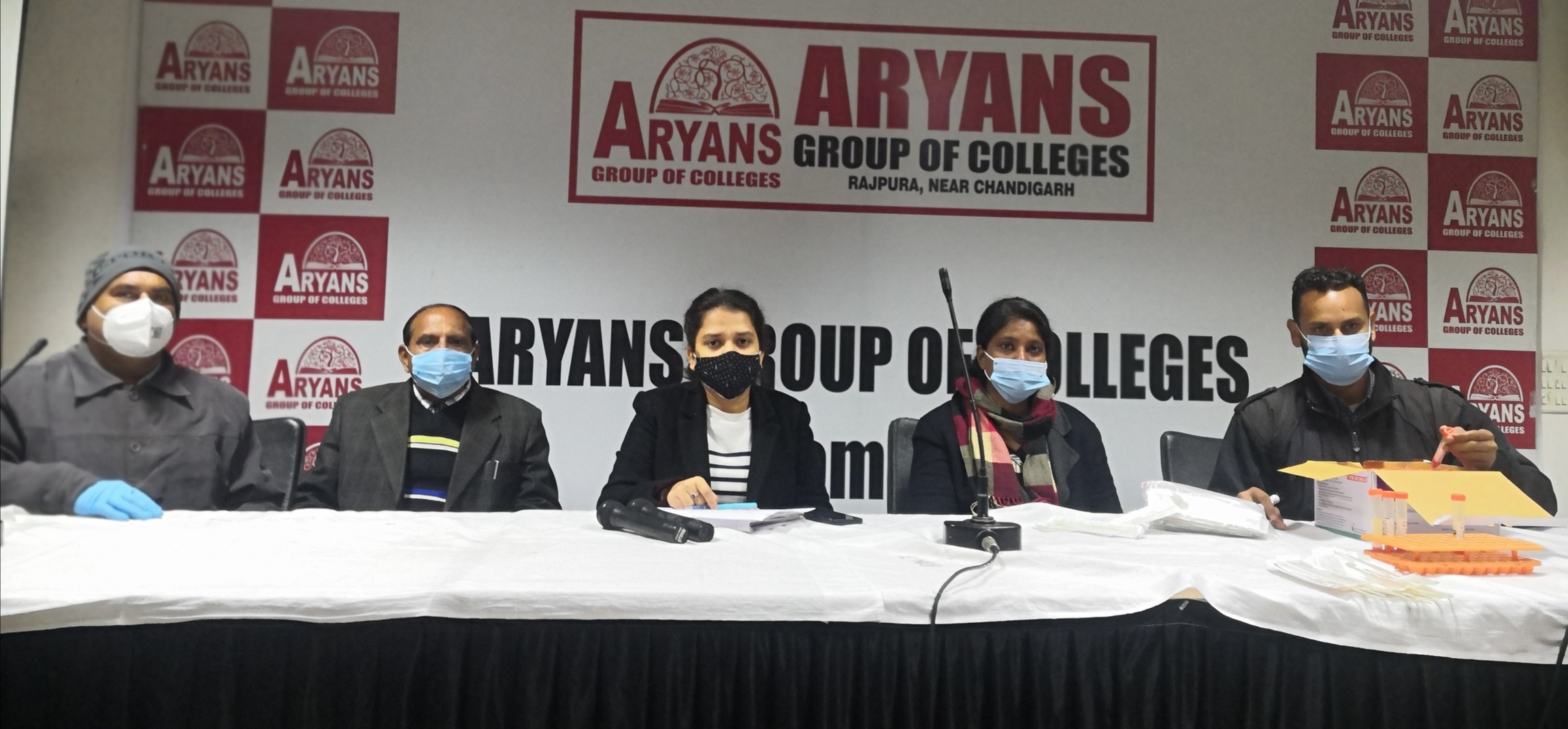 Health Department, Punjab organizes Free Covid Testing camp at Aryans
In the wake of steep rise in Corona cases, a special free Covid 19 testing camp was conducted to spread awareness on the measures to prevent the spread of pandemic at Aryans Group of Colleges, Rajpura, Near Chandigarh. This day long camp to conduct RT- PCR (Reverse Transcriptase Polymerase Chain Reaction) was organised in association with Department of Health and Family Welfare, Government of Punjab.
The staff, faculty members, workers and residents from nearby villages including Alampur, Nepra, Thuha etc. gave their samples for the testing. More than 80 samples were collected in this camp. The camp was led by Dr. Pawandeep Kaur Assistant Medical Officer,. Community Health Centre, Kalomajra along with Mr. Hitesh Kumar; Mr Bharambath Singh, Pharmacy Officer & Mr. Jasbir Singh, Helper, Kalomajra.
Dr. Anshu Kataria, Chairman, Aryans Group said that We organised this camp due to the recent uptick in the number of COVID -19 positive cases. The testing could help in establishing the status of COVID situation in the campus. The staff and community members to strictly follow COVID-19 appropriate behaviour to stave off the transmission of infection, appealed Kataria.
Dr. Pawandeep Kaur said that we received a good response from both the staff and locals and got more than 80 samples today. College management has been able to successfully organize the testing camp. She appreciated the efforts of college for organising the camp.
---
Related Posts
---