"Sarpanch Samman Samaroh" held at Aryans
"Sarpanch Samman Samaroh" held at Aryans
Mohali Aug 31st
Aryans Group of Colleges, Rajpura Near, Chandigarh organized Sarpanch Samman Samaroh in Aryans Campus. More than 40 Sarpanches from various villages attended the function & were honored for the remarkable contribution to the society. Dr. Anshu Kataria, Chairman, Aryans Group presided over the function.
Dr. Kataria while appreciated all Sarpanches and said that they are guiding students and helping them in pursuing their higher education in Punjab itself. He assured scholarships to the needy and deserving in Aryans Campus. Most of the Punjabi students are moving to Canada and other countries either for higher education or career prospects. If this trend continues then there will be no Youth left in Punjab, he said.
On the occasion the Sarpanches from Nepra, Alampur, Mohi khurd, Jansua, Mohi Kala, Jhansla, Basantpura ,Shambu,Daun and Pahar were present. Everyone appreciated the effort of entire Aryans management & Dr. Anshu Kataria in organising this occasion.
Later Prof. B.S Sidhu while addressing said that along with quality education our ultimate goal is eradicating the menace of drugs and bringing back students for higher education. The students can take admission in Aryans under scholarship in courses including Engineering, Polytechnic, Pharmacy, Law, Nursing, Management, Paramedical, Physiotherapy, B.Ed etc.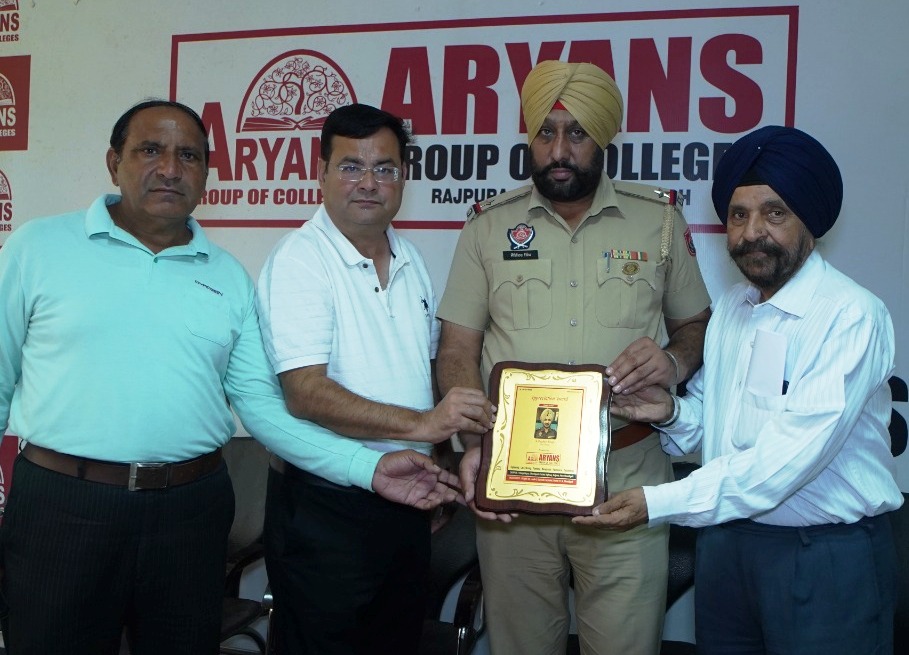 ---
Related Posts
---