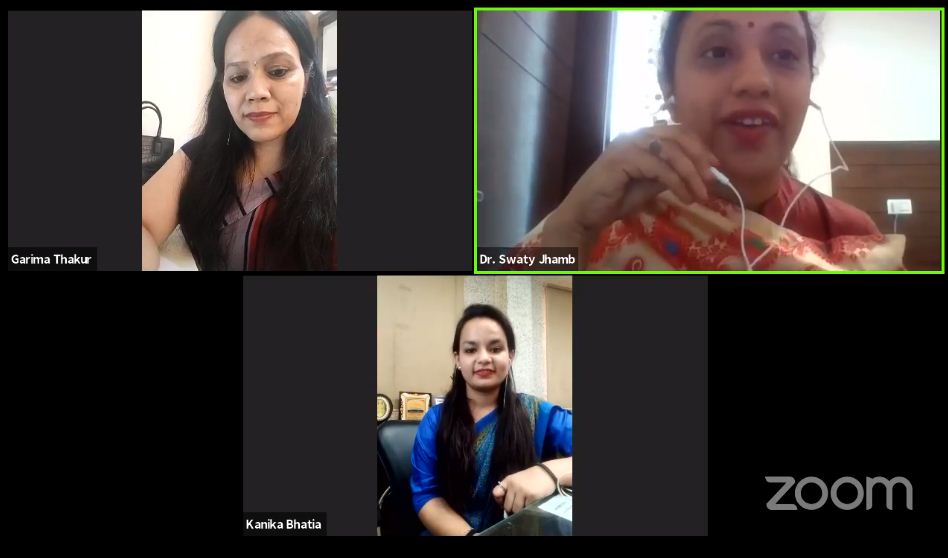 "Oral Dental Care during COVID-19", a webinar held at Aryans
Mohali 4 May
To aware students & faculty members about Good dental & oral hygiene during pandemic a webinar on "Oral Dental Care during Covid-19" was organized at Aryans Group of Colleges, Rajpura, Near Chandigarh. Dr. Swati Jhamb, Senior Faculty, Dr. HSJ Institute of Dental Sciences & Hospital, Punjab University, Chandigarh interacted with faculty members and Aryans students of Engineering, Law, Management, Nursing, Pharmacy, B.Ed and Agriculture. Dr. Anshu Kataria, Chairman, Aryans Group presided over the webinar.
Dr. Swaty while interacting said that Good dental or oral care is important to maintain healthy teeth, gums and tongue. Oral problems, including bad breath, dry mouth, canker or cold sores, tooth decay are all treatable with proper diagnosis and care, she added.
Swaty further said that many bacteria inside our mouth build up plaque which causes tooth decay and gingivitis & can lead to gum diseases. For a healthy smile, brushing after meals, using antimicrobial mouthwash, and flossing at least once per day helps us to keep our teeth healthy, she explained.
While answering the student's questions she said healthy diet that minimize sugary and starchy foods also helps to keep those bad bacterial under control. She advised students to use the toothbrush of appropriate size & shape along with an antimicrobial toothpaste containing fluoride, which helps protect your teeth from decay.


Media Coordinator
98781-08888
---
Related Posts
---