Aryans nursing students participate in Dengue awareness drive
Mohali October 11th
With dengue fever cases rising across the region, the district public health department has intensified preventive measures. Regarding this, an awareness drive was organized at Community Health Centre, Kalomajra where B.Sc. Nursing, GNM & ANM students participated.
Dr. Ravinder kaur (senior surgeon), Kalomajra said that With dengue cases rising here, the state government is gearing up to tackle the disease with a multi-pronged strategy. The health department is taking all the required measures to curb the disease. People should know that the aedes aegypti mosquito breeds in stagnant water. The teams are visiting houses and even organizing area-wise campaigns, she added.
Kaur said that a major challenge that's limiting our efforts is the lack of awareness among people about preventive measures. They casually throw away ice-cream cups, curd containers or coconuts. They never think rainwater can accumulate in them and become a breeding ground for mosquitoes.
Aryans Nursing students participated in this awareness camp as well as a speech & poster presentation was also organized.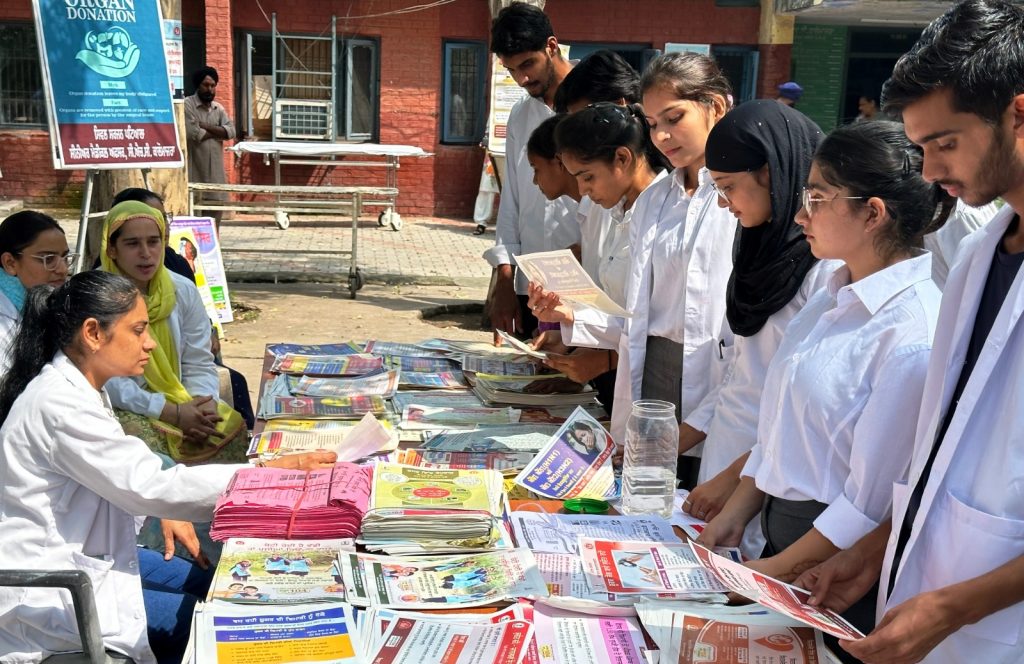 ---
Related Posts
---