Aryans launches Innovation Club "Innovesta" on Engineers Day
Aryans launches Innovation Club "Innovesta" on Engineers Day
Patiala, Sep 15th
Aryans College of Engineering, Chandigarh today celebrated Engineer's Day at its campus on this year's theme 'Engineering for a Sustainable Future. Various activities were organized and Aryans students from Computer Science, Mechanical, Civil, Electrical, BCA etc participated enthusiastically.
On the occasion, Aryans Innovation Club "Innovesta" was also constituted which will organize various activities including, brainstorming sessions, presentations, workshops, guidance and counseling, etc, throughout the year to foster a culture of innovation and startups among the learners, said Dr. JK Saini, Director, Aryans College of Engineering. He spoke about the theme of Engineers Day, showing concerns of engineers for the safety of mankind against disasters, both natural and manmade.
In past, many innovations done by Aryans students including "Aryans Solar Boat" that can run through solar energy, "Aryans Android App" to make campuses paper free, "Aryans Save Kashmir App" for the rescue operation at the time of floods in Kashmir, "Aryans Life Saving Glove" to provide timely assistance to the people prone to the risk of cardiac disease, "Aryans Safety Helmet" to provide timely first aid at construction/ mining/ industrial sites, "eMunshi- Advocate Diary" Android App for important Court Date, "Aryans Shikara App" to book online Shikara at Dal Lake, "Aryans Ramadan App" to set the alarm for Sehar time and Iftar time etc were launched and applauded at various Government Levels and gained interest of many people.
It is to be mentioned that Nation celebrates Engineer's Day on 15th September to commemorate the birth anniversary of the greatest Indian Engineer Bharat Ratna Mokshagundam Visvesvaraya who has various contributions in the field of Engineering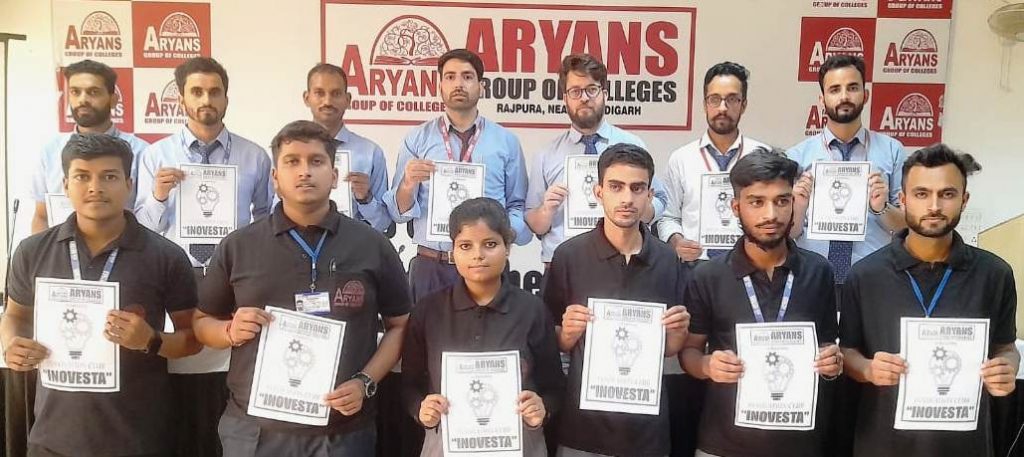 ---
Related Posts
---