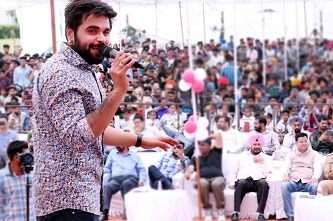 Aryans Group of Colleges holds 12th Annual Cultural Function "Roshaan"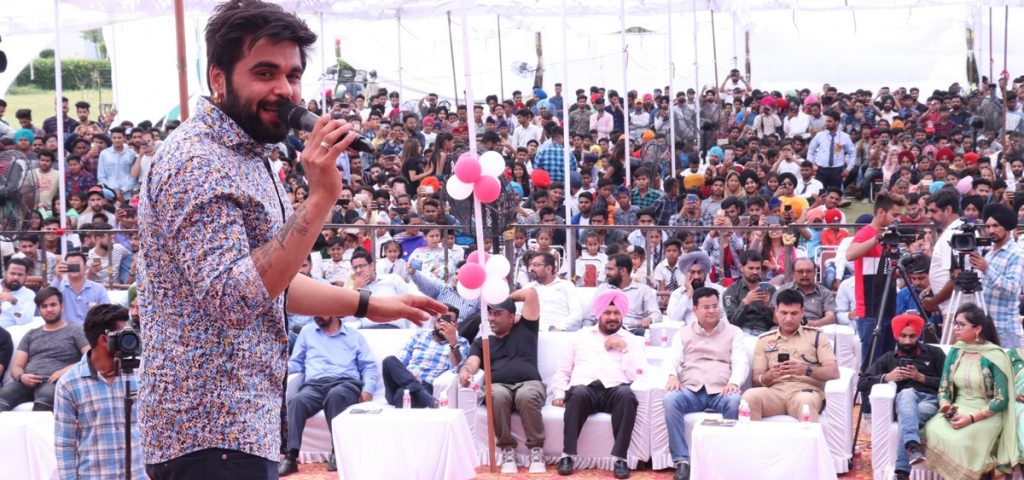 Minister Dharamsot also graced the occasion
Mohali 10th April 2019
A 2 Days 12th Annual cultural Extravaganza "Roshaan" of Aryans Group of Colleges, Rajpura, Near Chandigarh today concluded on the high note at Aryans Campus. The function commenced with the Lamp Lighting ceremony by Aryans Group founders Prof. Roshan Lal Kataria and Mrs. Rajni Kataria. Chairman, Aryans Group, Dr. Anshu Kataria also presided over the function. Social welfare Minister, S. Sadhu Singh Dharamsot also graced the occasion.
Students of Aryans College of Engineering, Aryans College of Law, Aryans Institute of Management & Technology, Aryans Institute of Nursing, Aryans College of Education, Aryans Business School, Aryans Degree College, Aryans College of Pharmacy etc participated in various colorful cultural items and mesmerized the whole crowd with their performances representing the states including Punjab, Haryana, Himachal Pradesh, Bihar, Rajasthan, Jammu Kashmir, North East etc.
Renowned Punjabi Singer Ninja enthralled the audience with his hit numbers including Ajj Vi Chaunni Aah, Teri Aadat, Hawa De Warke, Tutda Hi Jaave, Jinne Saah etc and made the audience tap on their feet. Besides this Kashmiri Artist Ishfaq Kawa along with his band 'Rooh' performed Kashmiri song "Balyare", Gazals, bollywood song "Dil Diyan Gallan", Bihari artist Vikash Jha performed on Bhojpuri songs "Gulabi Tauhar Gaal Goriyaa", "Chunmuniya Tauhar Chunri Kmaal Laage re" and Awaaz Punjab di finalist Kiran Kaur also enthralled the audience on Bollywood songs.
Dr. Anshu Kataria while congratulating all said that Aryans Group has students from all across the Country who are studying in various courses & sets an example of "Unity in Diversity". He added that besides studies, extra co-curricular activities are equally important. They help in the overall development of the students.
The cultural items started with the Saraswati Vandana performed by Deeksha, Rupali & Group; Chanda, sarabjeet & Group performed Haryanvi Dance; Amit, Sanjeet, Aizaz & group performed Mime; Gagan, Manpreet, Prabha performed Mastani Dance while Rahul and group performed Assamese song; Ajay, Shefali, Chunni Lal performed Himachali Naati.
Tamsha, Abhilasha, Seema, Simran & group performed Bhangra; Rishika, Tajinder & group performed Giddha. Abhilasha, Seema, & group performed Bollywood Dance. Abinash, Manpreet, Harry, Veer etc performed Bhangra. Kunal, Nishant etc performed Funny dance while the skit was performed by Ankush, Ajay & group.
Dr. (Mrs.) Parveen Kataria, Director General, Aryans Group; Prof. B.S Sidhu, Director, Aryans Group; Dr. Raman Rani Gupta, Principal, Aryans Group; Mr. Steven Jawinda, Registrar; Dr. Sushil Kumar, Director, Aryans College of Engineering etc were also present on the occasion.
Media Coordinator
09878108888
---
Related Posts
---