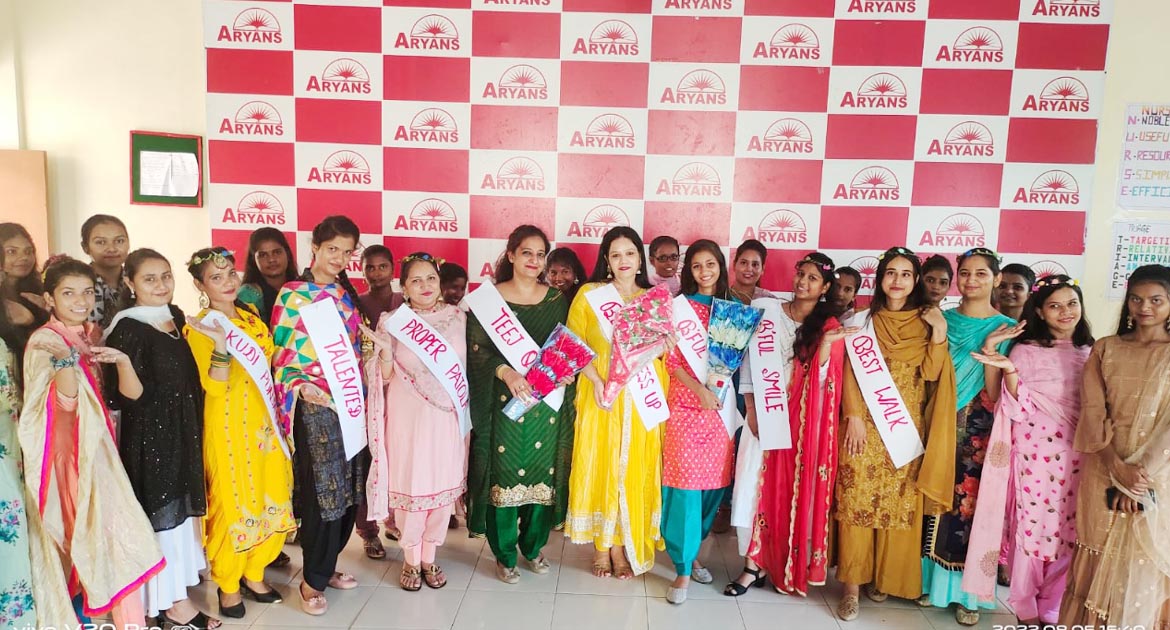 Aryans celebrates Teej with great pomp and show
The 'jovial' festival of 'Teej' was today celebrated with fervour and gaiety at Aryans Group of Colleges, Rajpura, Near Chandigarh. Female staff of Aryans participated in various colourful activities on this women oriented occasion.
The staff made rangoli, recited 'Bolian' and performed 'Giddha' to welcome the 'Savan', the rainy month, with which the festival is associated. Women wearing colourful attires broke into dances on the beats of the Punjabi music.
Director General, Aryans Group, Dr. Parveen Kataria talking about the significance of the Teej festival quotes "by participating in such traditional festivals we stay connected to our rich cultures. She appreciated the efforts of the girls and said the celebration of festivals is a way of reviving and keeping alive the traditions and customs which are vanishing these days.
On this occasion, the Fashion show was also organised. Among various titles, Mrs Navneet Kaur, faculty Aryans College of Law won "Mrs. Teej" title. Young enthusiastic students & staff members beaming with joy were looking confident to win the competition.The girls enjoyed traditional swings and folk songs.
---
Related Posts
---