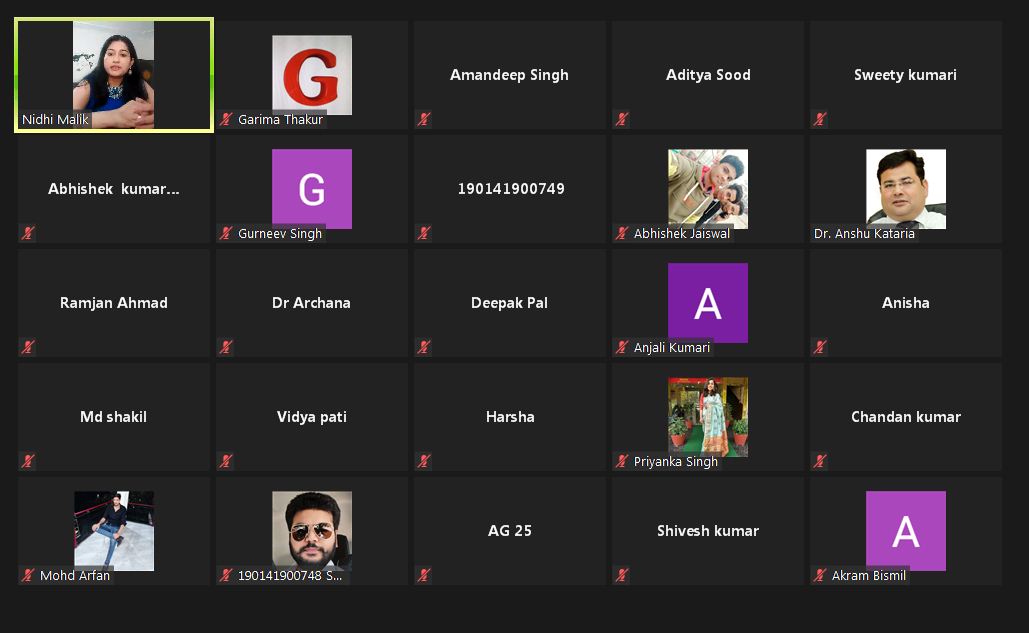 Webinar on "IELTS : Gateway to International Education" held at Aryans
Mohali 15 July
Aryans Group of Colleges, Rajpura, Near Chandigarh organized a webinar on International English Language Test (IELTS). Ms Nidhi Malik, IELTS Trainer interacted with the Aryans students of Nursing, Pharmacy, Law, Engineering, Management, B.Ed and Agriculture. Dr. Anshu Kataria, Chairman, Aryans Group presided over the event.
Nidhi while interacting with students said that IELTS primary purpose is to measure the English language competency of people who wish to work or study in areas where English is used as the dominant means of communication. It has been reported that approx 3.5 million tests are taken each year, added Nidhi.
While answering student's questions she said that preparation for IELTS will help students to improve their language skills and they can ace the selected program in an effective manner. Obtaining a good score will increase the student's confidence he will be able to pursue the courses without any linguistic hurdles.
It is to be mentioned that Aryans Group of Colleges has tied up with more than 500 reputed colleges and universities of Canada. Students can start their education with few courses at Aryans and complete the remaining courses at Canada under Credit Transfer or pathway programs.
---
Related Posts
---