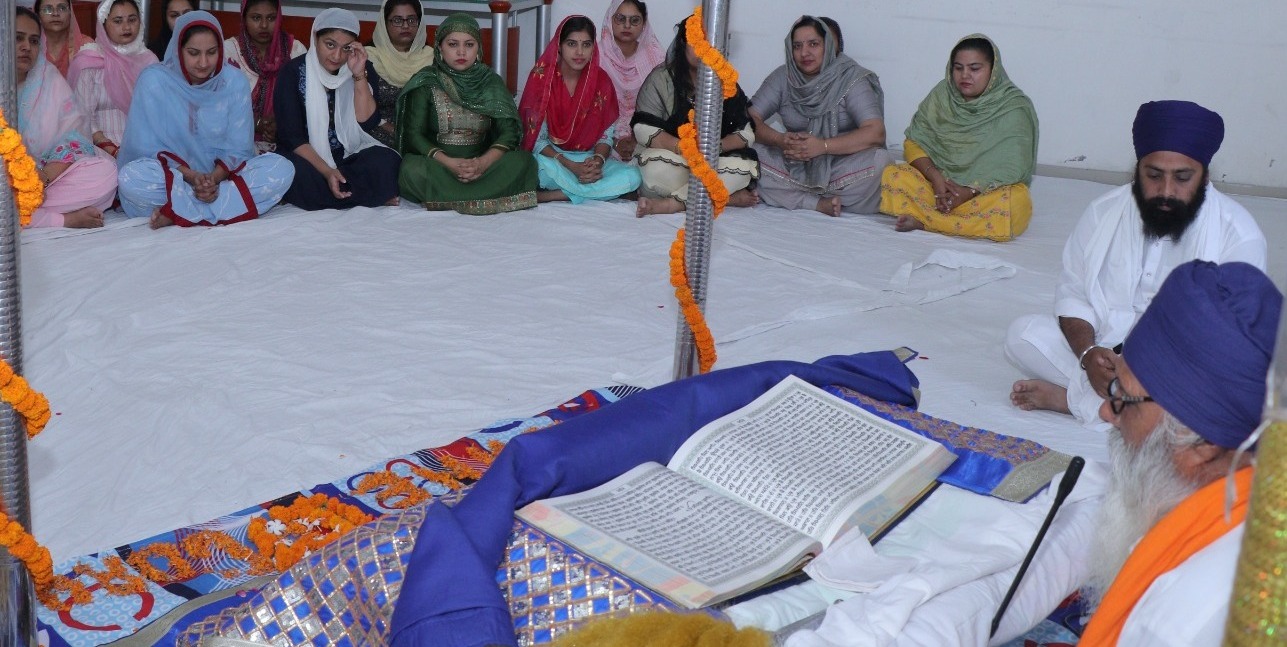 Shri Sukhmani Sahib Path held at Aryans on its 17th Foundation Day
Toll free helpline for scholarship launched on the occasion.
Mohali June 7th
To invoke the blessings from the Almighty for students of Aryans Group of Colleges, Rajpura, Near Chandigarh Path Shri Sukhmani Sahib Ji was held for Aryans students & faculty members to pay obeisance to the Shri Guru Granth Sahib. The faculty from various departments including Engineering, Polytechnic, Law, Pharmacy, Nursing, Paramedical, Management, B. Ed Etc. attended the occasion.
The Path was followed by langar. 'Kadha prasad' was also distributed among students. Dr. Anshu Kataria, Chairman, Aryans Group while addressing & thanking almighty said that it's the God grace & hard work of the entire Aryans Team that Aryans has achieved many milestones during the last 16 years.
It is to be mentioned that Aryans celebrates the birthday of Mrs Rajni Kataria (Co-founder), beloved mother of Dr. Anshu Kataria, Chairman & Dr. Parveen Kataria, Director General of Aryans Group as the Foundation Day every year. On this occasion Prof. Roshan Lal Kataria, Founder, Mrs. Rajni Kataria, Treasurer, Prof. B.S. Sidhu Director, Aryans Group; Dr. J.K. Saini, Director, Aryans College of Engineering, Dr. Garima Thakur, Deputy Director, Aryans Group, Ms Kusum Sood , Dean ,Academics, Ms. Manpreet Mann, Dean Scholarship, Mr. Manu Kataria, Chief Finance Officer, Mr. Navdeep Girdhar, Liaison Officer were also present.
On this foundation day, the admissions for 17th Batch were announced in Engineering, Law, Management, Degree, Education, Nursing, Paramedical , Pharmacy, Polytechnic Diploma etc. The group has also started international academic collaborations & the students can choose study abroad options in various countries. For students the scholarship helpline 98762-99888 was also launched.
---
Related Posts
---