Aryans organises Nukkar Natak on world day for Social Justice
To highlight the importance of World day for Social Justice, Aryans College of Law, Rajpura, Near Chandigarh organized a Street Play. Aryans LLB & BA LLB students participated & portrayed various social issues & acts for woman on this year theme "Overcoming Barriers and Unleashing Opportunities for Social Justice"
Dr. Garima Thakur, Deputy Director, Aryans Group while addressing said that this Nukkad Natak' highlighted the status of women in Indian society and focused on the violence they face at home and outside in the forms of domestic violence, eve-teasing, and rape, to name a few. Millions of girls and women around the world face injustices, like being denied an education, forced into an early marriage, or made victims of gender-based violence, added Thakur.
Further Mrs. Navneet Kaur, Head, Aryans College of Law added that various injustices prevent girls and women from reaching their full potential. It is necessary to promote women's participation in employment and ensure Economic and social protection, unemployment, ill-health, maternity, child Bearing, widowhood, disability and old-age. Hundreds of audience witnessed this nukkad natak.
It is to be mentioned that World Day of Social Justice is marked annually on February 20. The main goal of this day is to raise a voice against social injustice and to bring together diverse communities around the world in an effort to eradicate poverty, physical discrimination, gender inequalities, religious discrimination and illiteracy, and create a society that is socially integrated.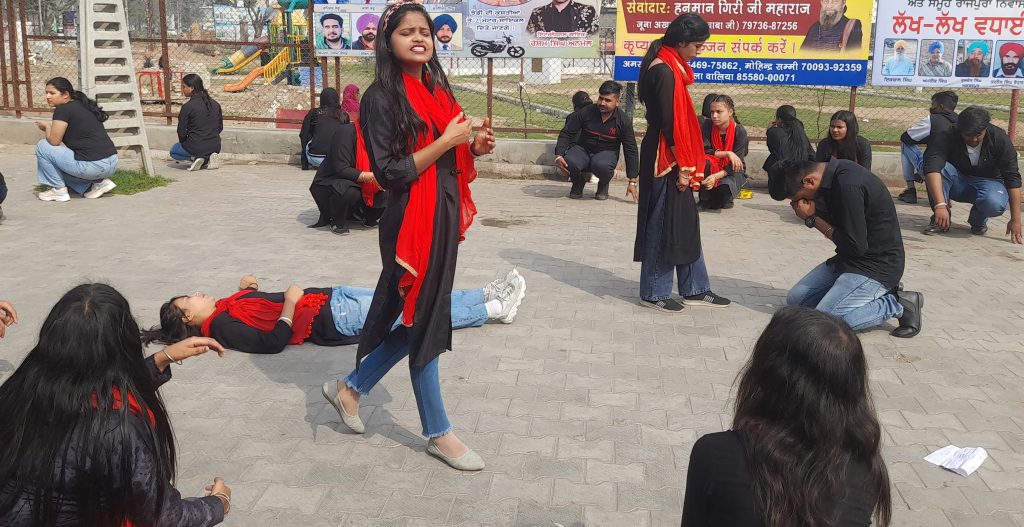 ---
Related Posts
---