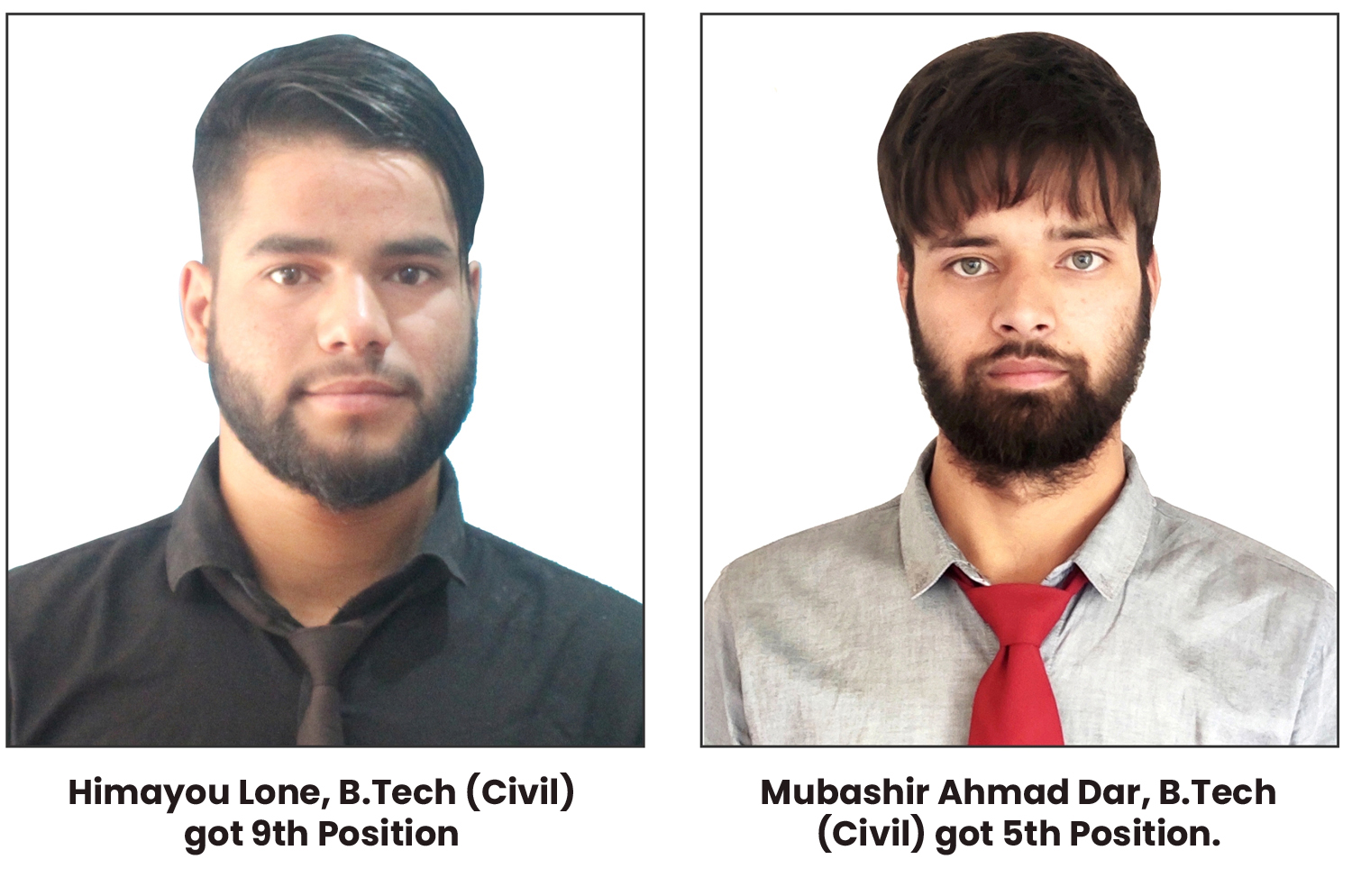 Mohali 13thAugust
Two students of Aryans College of Engineering (ACE), Rajpura, Near Chandigarh namely Mubashir Ahmad Dar and Himayou Lone have excelled in the merit list of IKG-PTU, Jalandhar.
Mubashir Ahmad Dar of Anantnag bagged 5th position by scoring 7.75 SGPA while Himayou Lone of Anantnag bagged 9th position by scoring 7.25 SGPA in B.Tech Civil Engineering of 2019-23 Batch.
Dr. Anshu Kataria, Chairman, Aryans Group while congratulating said that it's a matter of pride for the College to have its 2 students in merit list of PTU. Kataria said that the credit for this excellent achievement goes to the teachers, Parents as well as the students.
Kataria further added that Aryans Students are excelling in all aspects including Academics, Sports, Innovations etc. & to make our students all rounders, the force of young teachers are always behind their support.
Feeling ecstasy over the achievement, the toppers of Aryans Group said that the feeling to attain the top of the merit list is something which cannot be expressed in words. We are thankful to our teachers and parents, because of whom we have been able to attain such a beautiful feeling.
Read More