Mohali 31stJuly
Aryans Group of Colleges, Rajpura, Near Chandigarh and BETA College of Business & Technology, Canada jointly organized a webinar on "Excellent Reasons to Study work and settle in Canada". Ms. Richa, President; Dr. Pooja Director, BETA college of Business & Technology interacted with the faculty members and Aryans students of Engineering, Law, Management, Nursing, Pharmacy, B.Ed and Agriculture. Dr. Anshu Kataria, Chairman, Aryans Group presided over the webinar.
Ms Richa while interacting with the students gave major emphasis on why Canada is the most-preferred destination for study among international students for post-secondary education? She told about various diploma programs like Accounting Administration, Automation Technology & Computerized Accounting and certified courses like Finance, Human Resource Management, Multimedia & Project Management in Beta

Ms Richa further added that, students can join Canadian College through Aryans Group of Colleges. The students need to qualify the course eligibility criteria like IELTS score and minimum academic requirements. She enlightened the students about the future perspectives also.

Dr Pooja gave more information about two campuses of BETA College located in the Greater Toronto Region & Ontario in Canada. She further told that students are allowed to work 20 hours per week during academic sessions and full-time during session breaks. Students who complete their studies are eligible for Post Graduate Work Permit, she added.
Read More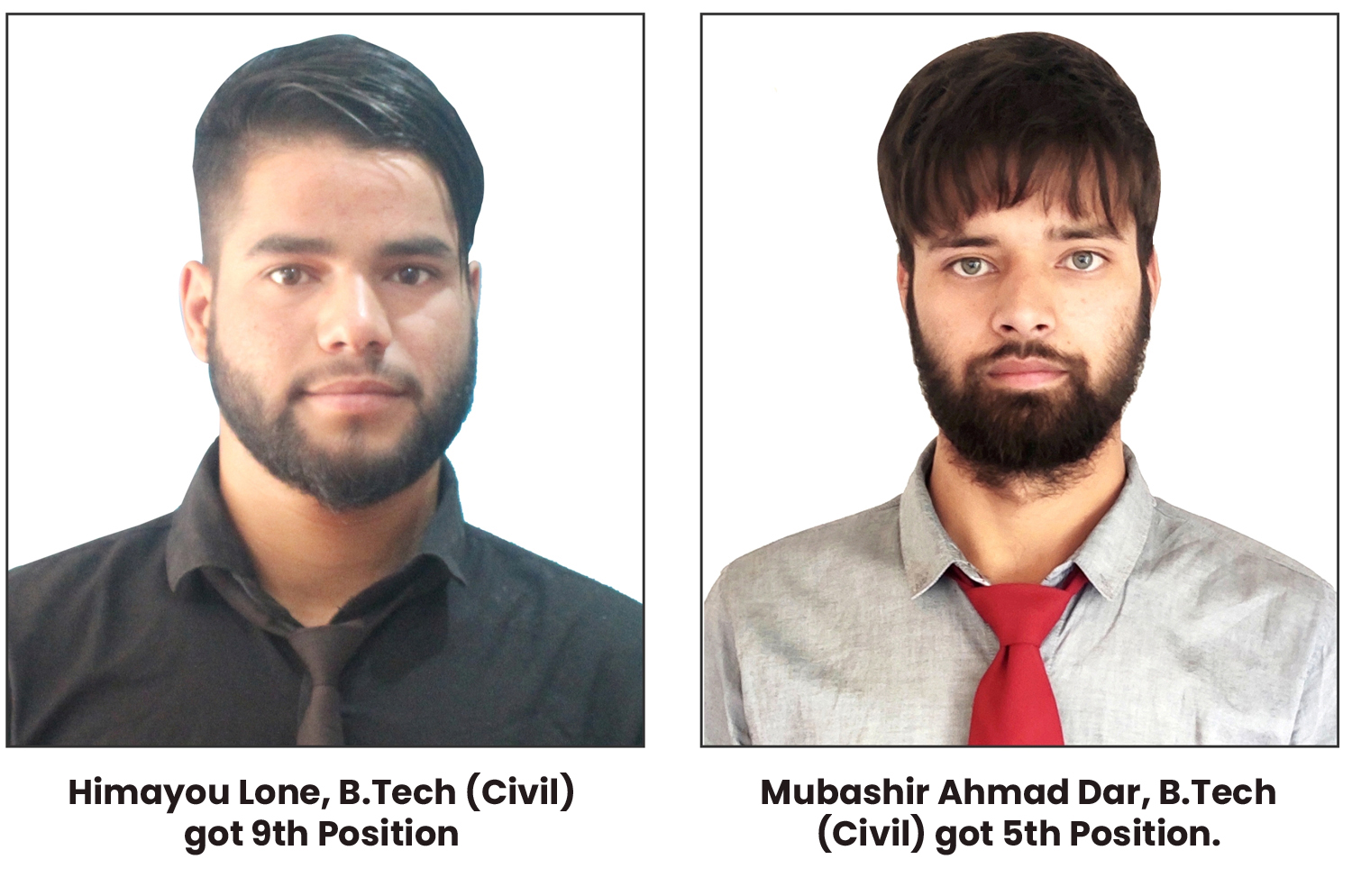 Mohali 13thAugust
Two students of Aryans College of Engineering (ACE), Rajpura, Near Chandigarh namely Mubashir Ahmad Dar and Himayou Lone have excelled in the merit list of IKG-PTU, Jalandhar.
Mubashir Ahmad Dar of Anantnag bagged 5th position by scoring 7.75 SGPA while Himayou Lone of Anantnag bagged 9th position by scoring 7.25 SGPA in B.Tech Civil Engineering of 2019-23 Batch.
Dr. Anshu Kataria, Chairman, Aryans Group while congratulating said that it's a matter of pride for the College to have its 2 students in merit list of PTU. Kataria said that the credit for this excellent achievement goes to the teachers, Parents as well as the students.
Kataria further added that Aryans Students are excelling in all aspects including Academics, Sports, Innovations etc. & to make our students all rounders, the force of young teachers are always behind their support.
Feeling ecstasy over the achievement, the toppers of Aryans Group said that the feeling to attain the top of the merit list is something which cannot be expressed in words. We are thankful to our teachers and parents, because of whom we have been able to attain such a beautiful feeling.
Read More