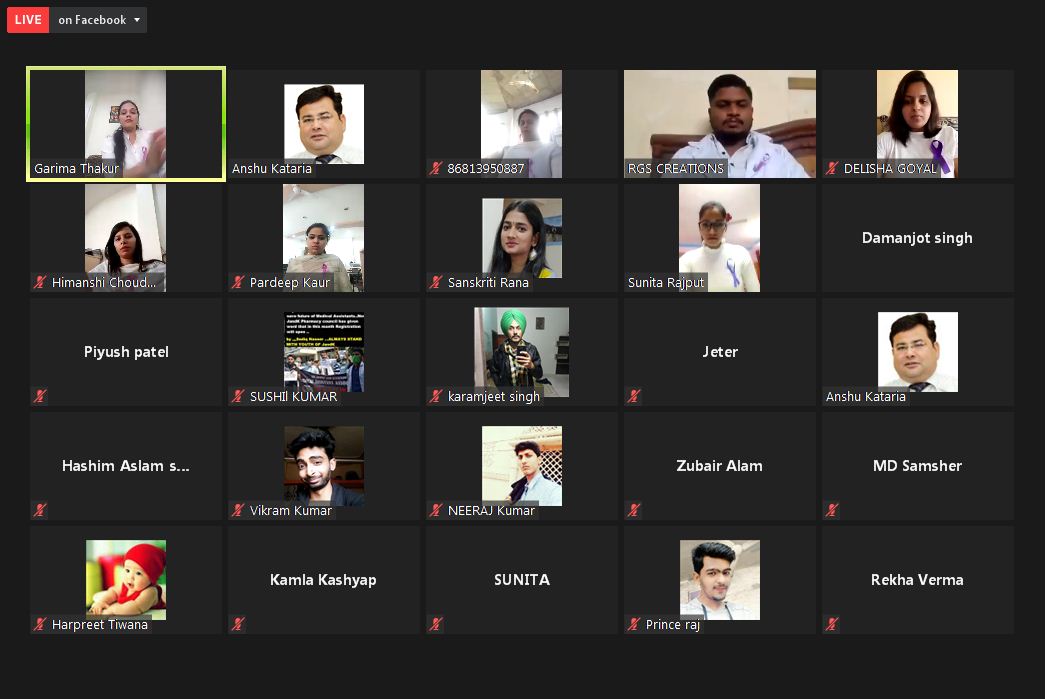 National Cancer Awareness Day celebrated at Aryans
Aryans Institute of Nursing Organised a declamation contest on this occasion
Mohali 7th November
To create awareness about Cancer among students and to unite everyone in the fight against Cancer, Aryans Institute of Nursing, Rajpura, Near Chandigarh celebrated 'National Cancer Awareness Day' today. Students of GNM, ANM, B. Pharmacy, D. Pharmacy & from other departments participated in this event.
A declamation contest was organized on this occasion, All students wore white clothes & a lavender badge on it to mark this day theme based & more special. Komal, Rekha, Sunita from GNM 3rd year, Rahul from GNM 1st & Delisha from BA. LLB spoke on various issues with various aspects of health and hygiene as prevention is the most effective approach. They stressed that early detection helps in earlier treatment and increases the chances of recovery and survival.
Dr. Anshu Kataria, Chairman, Aryans Institute of Nursing addressed and motivated students to take a positive and proactive approach to fight against cancer. The purpose of the activity is to create awareness among the students regarding the importance of preventive measures and early diagnosis to beat the menace at the initial stages, he said.
Dr. Garima Thakur, Coordinator, Aryans Group & Dr. Rajni Attari HoD, Agriculture mentioned that National Cancer Awareness Day with the birth anniversary of the eminent scientist Madam Curie aims to reduce the number of preventable deaths each year by raising cancer awareness among all & to take further action against the disease. Ms Kalindi Madaan, Ms Himanshi, Ms Manpreet Kaur Ms. Manjeet Kaur & other faculty members were present.
Media Coordinator
98781-08888
---
Related Posts
---