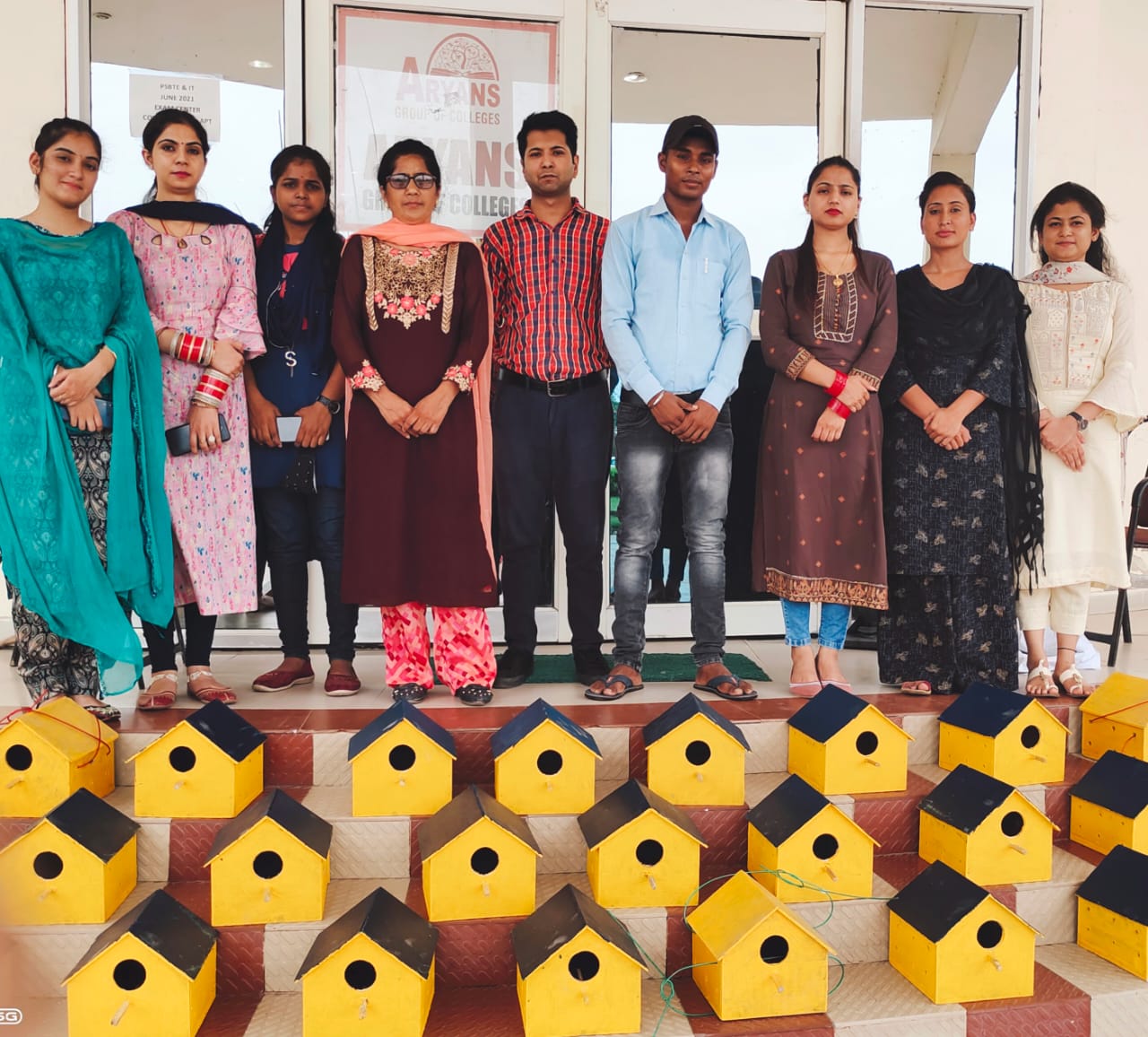 Aryans students turn saviours for various species of birds
To create awareness about conserving birds, Aryans Group of Colleges, Rajpura Near Chandigarh placed bird houses at its 20 acre lush green campus. Around 50 bird's nests provided by Dr. Pirthipal Singh Trust, Ludhiana were placed on the canopies of the trees inside the campus. Renowned Radiologist & Environmentalist by passion Dr. Baljeet Kaur graced the occasion. In view of covid guidelines, few Aryans students from Law, Engineering, Pharmacy, Nursing, Agriculture, Management participated in this noble cause.
Dr. Anshu Kataria Chairman Aryans Group while speaking on the occasion said that in the face of rapid urbanization, wildlife is losing its place in the race of survival. We also felt that it's our responsibility to safeguard the winged friends who are losing their natural habitat due to deforestation & faced a shocking decline in numbers.
Ms. Sneha Bhardwaj, HoD, Department of Agriculture said that Punjab is reeling under an unprecedented heat wave & Water scarcity seems unprecedented as most of the surface water bodies are drying up. "While cattle and pets are fed at least once a day by their owners, wild animals and birds are on their own, which is why we thought we should do something about it, added Sneha.
Ms Anchal Jariyal , Faculty, Aryans College of law said that We are encouraging students, friends and acquaintances to hang bird feeders in front of their house and nearby trees. Feeding the birds & animals has been greatly satisfying, she added.
---
Related Posts
---