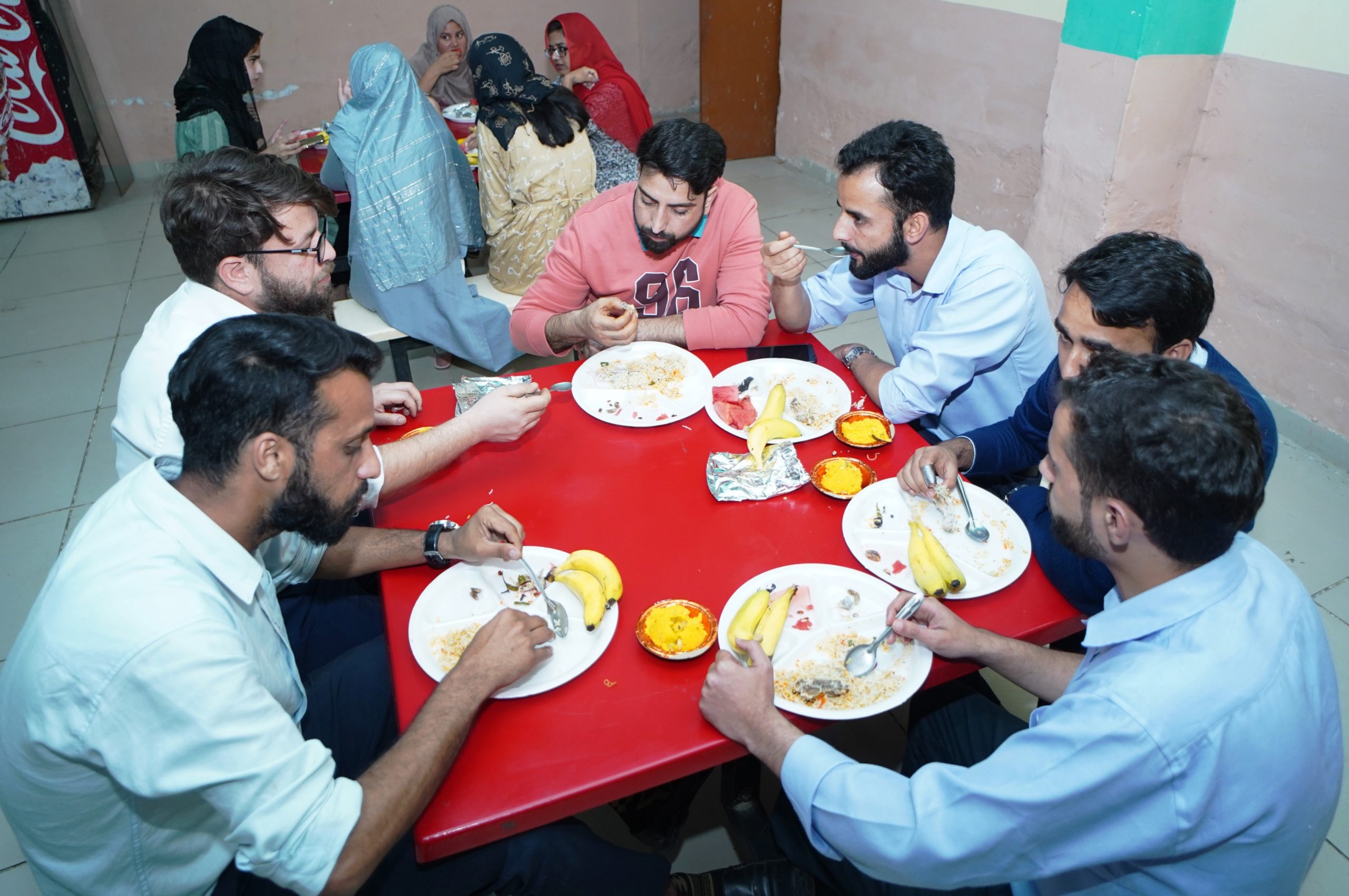 Aryans organises Iftar Party
Mohali, April 2nd
To celebrate the Holy Month of Ramadan, students of Aryans Group of Colleges, Rajpura, Near Chandigarh organized an "Iftar" party at Aryans Campus. On the occasion, Iftar boxes containing dates, Bananas, Biryani, Kheer and juice were distributed to the Kashmiri students while breaking their fast.
Dr. Anshu Kataria, Chairman, Aryans Group while congratulating all said that the majority of students studying in Aryans are from Jammu & Kashmir. He added that earlier the JK students along with staff have organized Iftar parties in Srinagar also.
Kataria further said that Aryans is the first choice of JK Students in North India. Over 2000 students from various parts of JK are already studying in Aryans under different professional courses. These students have achieved many milestones in the field of academics, sports, cultural, innovations etc. In Academics, these students have won laurels for the Group by securing top positions in Merit list of universities.
Dr.J k Saini, Director, Aryans College of Engineering said that Aryans JK students have done various innovations in the past. "Aryans Shikara App" to book shikara at DAL Lake has been granted copyright by Govt. of India. Among other innovation students have developed "Aryans Android App" in lieu to make campuses paper-free, "Aryans Save Kashmir App" for the rescue operation, " Aryans Life-Saving Glove" for timely assistance to the people prone to the risk of cardiac disease, "Aryans Safety Helmet" at construction/ mining/ industrial sites, "eMunshi- Advocate Diary" Android App which will buzz an alarm and remind the lawyers about the important Court Date and cases; "Aryans Solar Boat" etc were launched and applauded at various Government Levels and gained interest of many people.
On the occasion, Aryans Faculty including Er Mudasir Ahmad Sheikh, Er Jahangir Rashid, Er Shahid lone, Er Rayees Ahmad, Er Mehran Wani, Shahid Bashir, Abrar Ahmad, Amir Akbar, Shakir Ahmad, Aadil Farooq etc. were present. It is to be mentioned that Iftar is the meal eaten by Muslims to break their fast after sunset every day during Ramadan. While fasting, they eat in the morning before sunrise and then don't eat all day until the sun sets. It is very important to breakfast at the one particular time that the calendar says.
---
Related Posts
---