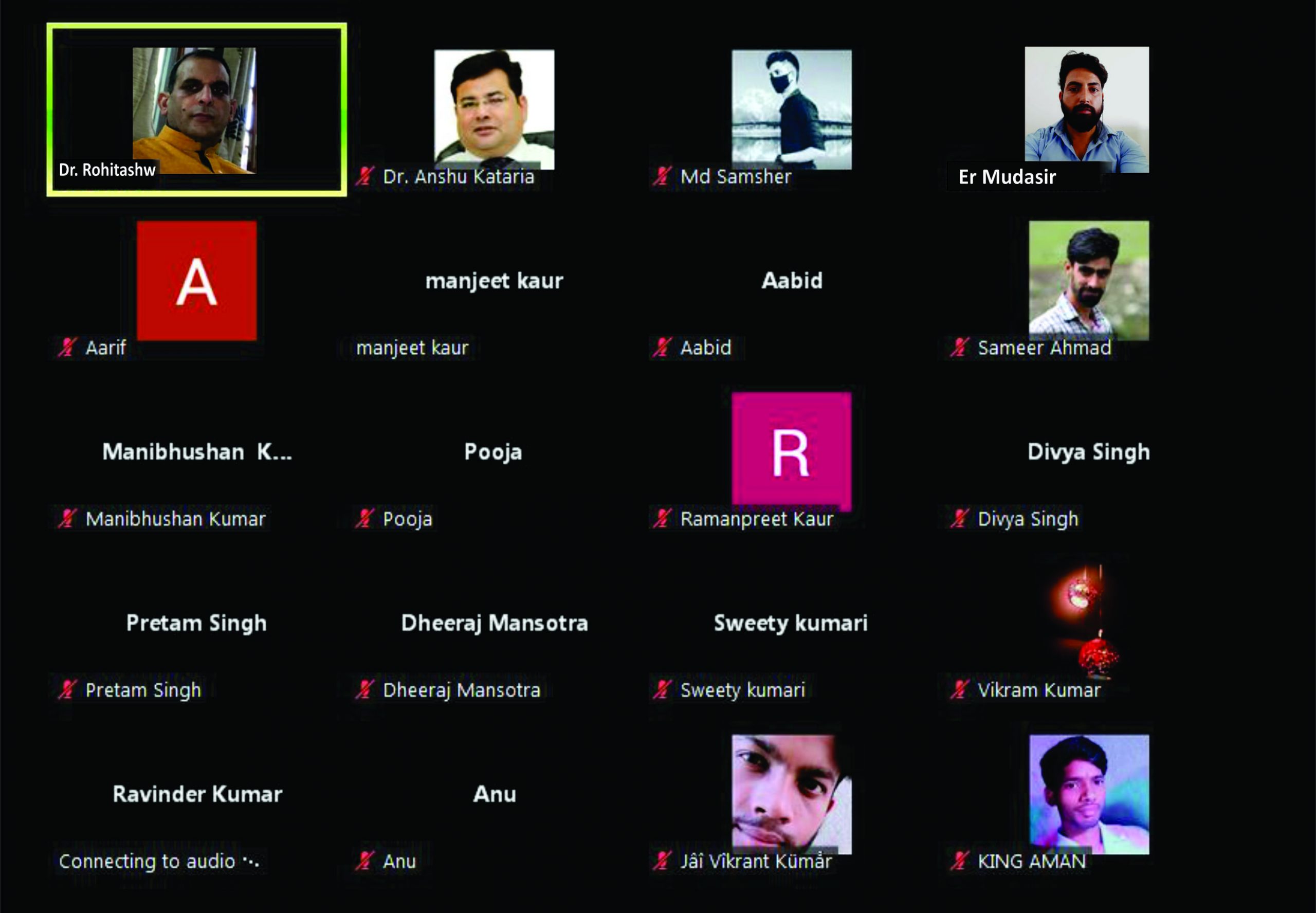 Aryans celebrates Engineers' Day
Dean, Sher-e-Kashmir University interacted with Aryans Engineering students
Mohali, 15 September
On Engineers Day, a webinar on "New Era of Civil engineering" was organised at Aryans College of Engineering, Rajpura, Near Chandigarh. Prof. (Dr.) Rohitashw Kumar, Dean, College of Engineering & Technology, Sher- e- Kashmir University of Agriculture Science & Technology (SKUAST), Jammu & Kashmir interact with the Aryans students of B.Tech & Polytechnic Diploma. Dr. Anshu Kataria, Chairman, Aryans group presided over the event.
Kumar while interacting said that Civil Engineering is the only branch of engineering which contributes directly towards the society and it is the oldest branch of engineering. There would be no treated water to drink, no safe buildings and structures, no transportation infrastructure for travelling and no drainage and irrigation channel without this important field of Engineering, he added.
Kumar said that Civil Engineering touches us in our day to day life. The foundation of our society is built by Civil Engineers. They are instrumental in designing, building and maintaining our roads and our drinking water supply & supervise the infrastructure like bridges, dams, and tunnels etc., told Kumar.
It is to be mentioned that Nation celebrates Engineer's Day on 15th September to commemorate the birth anniversary of the greatest Indian Engineer Bharat Ratna Mokshagundam Visvesvaraya who has various contributions in the field of Engineering.
---
Related Posts
---