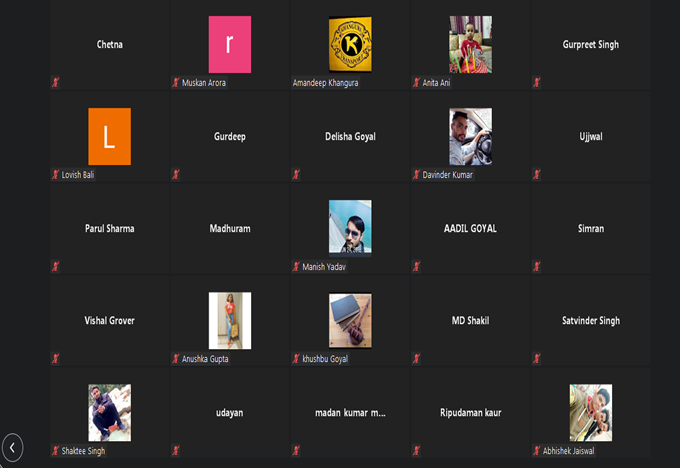 A workshop on "Future of start ups Post Covid -19" held at Aryans
Mohali 23 May
Aryans Group of Colleges, Rajpura, Near Chandigarh, organised a virtual workshop on "Future of start ups Post Covid -19″. Mrs Pooja Kumar, Women Entrepreneur, Founder Director; Innove Intellects, Patent agent, Govt. of India interacted with the faculty members & Aryans students of Engineering, Nursing, Pharmacy, Law, Management, Education and Agriculture. Dr. Anshu Kataria, Chairman, Aryans Group presided over the webinar.
Mrs. Kumar while addressing with students & faculty members said that the pandemic has brought in many resets, the most stunning one has been to the start-up world where the founders have to suddenly be concerned about the bottom line for their survival from a euphoric growth and scale-at-all-costs model. One thing that COVID has done is it has brought into sharp focus the need for a resilient and sustainable world, she said.
Mrs. Kumar said that everyone around the globe is suffering from the Covid-19 pandemic and several industries are trying to overcome the economic turmoil. However, few industries like the mask, infrared based thermometer, PPE Kits, online meeting tools, media streaming, non-contact-based systems, pharmaceuticals, and few others have witnessed growth in licensing activity, sale of patented product & technology, she explained.
She said that though everything is already digitized, one has to look beyond other matters affected by the pandemic like liquidity issues or business continuity. Since it's still difficult for things to return to normal, we should start evaluating current business processes and think about the future business landscape. What can we learn from this ongoing crisis that we can take in order for us to adjust to the "new normal"?
---
Related Posts
---