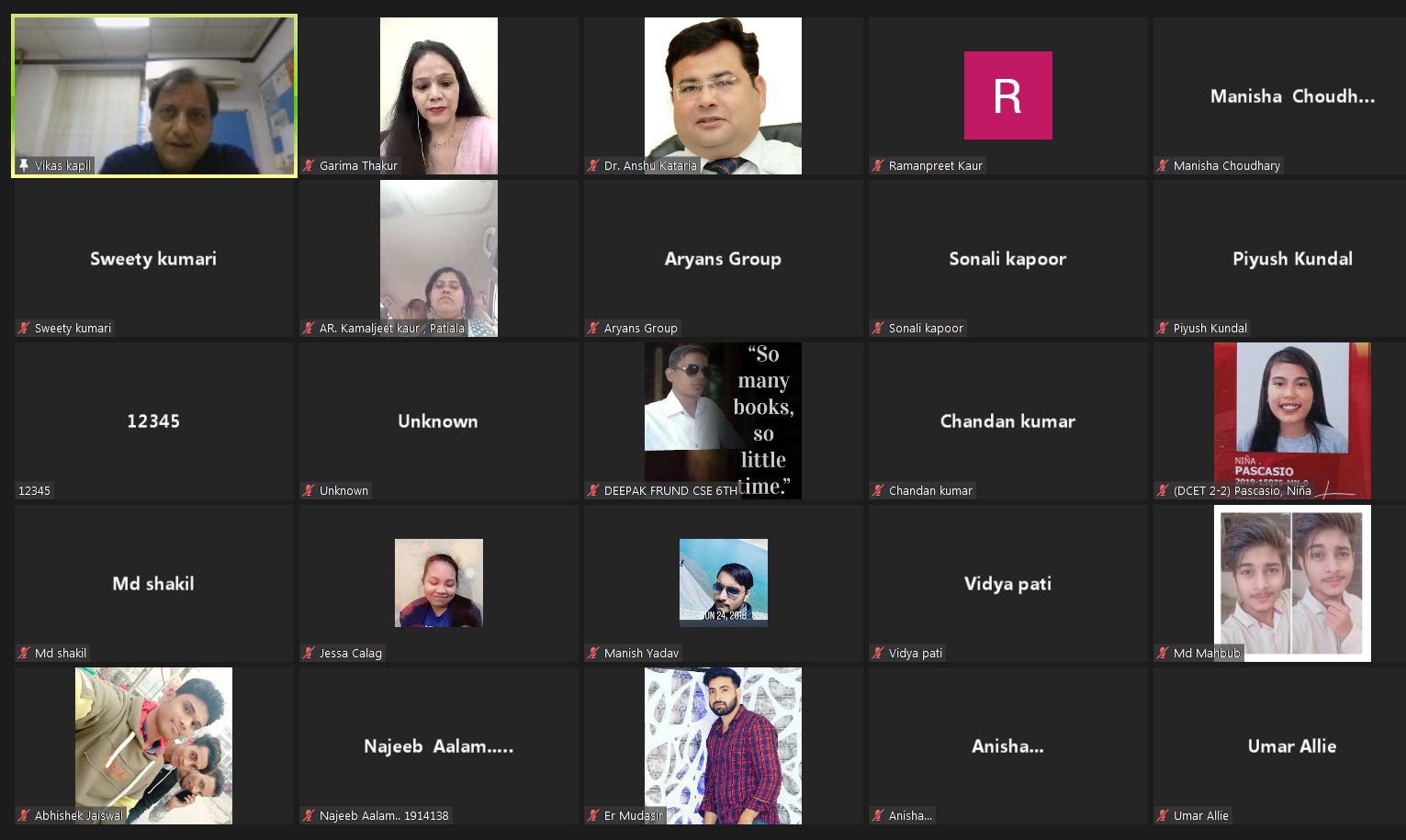 A webinar on Robotics & Artificial Intelligence held at Aryans
To highlight the future aspects of Robotics & Artificial Intelligence, a webinar on industrial application of Robotics was held at Aryans College of Engineering, Rajpura Near Chandigarh. Er. Vikas Kapil, Plant Head, Royal Enfield, Chennai interacted with the Aryans students Engineering & Polytechnic. Dr. Anshu Kataria, Chairman, Aryans Group presided over the event.
Vikas while interacting with students said that the main era of artificial intelligence, robotic research and development was the mid-20th century. Robots were mainly employed for tasks that were too dirty, distant or dangerous for humans. Nowadays, Robotic interventions are being introduced and well-accepted as a smarter tool in healthcare too, he said.
He further told that the goal of robotics is to design machines that can help and assist humans. Though relatively young, the robotics industry is filled with an admirable promise of progress that science fiction could once only dream about. From the deepest depths of our oceans to thousands of miles in outer space, robots will be found performing tasks that humans couldn't dream of achieving alone, explained Vikas.
While highlighting the future aspects of Robotics he said that in the near future, thanks to advances in these technologies, robots will continue getting smarter and more energy efficient. They will take on more difficult challenges and will help to secure global supply chains, he said.
---
Related Posts
---