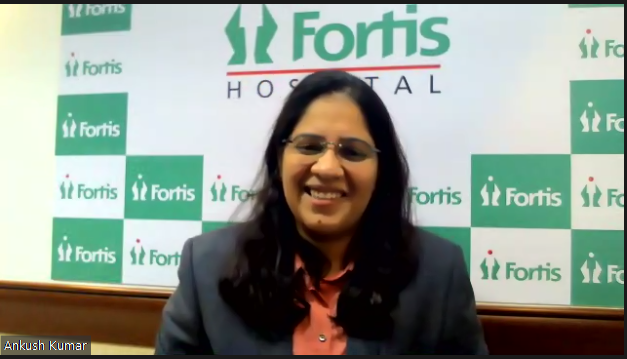 A closing ceremony of World Antimicrobial Awareness Week held at Aryans by Fortis
Mohali 24 November
To conclude the World Antibiotic Awareness Week, Aryans College of Pharmacy and Aryans Institute of Nursing, Rajpura, Near Chandigarh in association with Fortis Hospital, Mohali organized a webinar on "Antimicrobials: Handle with Care". Dr. Shivani Juneja, Head, Department of Clinical Pharmacology, Fortis interacted with the students of Engineering, Law, Management, Nursing, Pharmacy, B.Ed, Agriculture etc of Aryans. Dr. Anshu Kataria, Chairman, Aryans Group presided over the webinar.
Dr. Juneja while interacting said that Antibiotics are commonly used to treat bacterial infections, but public awareness and understanding of antibiotic resistance is low, as per World Health Organization (WHO). World Antibiotic Awareness Week is observed every November to promote global education on antibiotics, how they should be used, and the growing risks of antibiotic resistance, she explained.
While answering students doubts she told students not to consume antibiotics when one doesn't need them. Antimicrobial resistance (AMR) is a global crisis & across the world, this kills an estimated 700 000 people annually, including 230 000 from multi-drug resistant tuberculosis. By 2050, unless urgent action is taken, AMR is expected to kill 10 million annually, she explained.
Juneja said that aim of this week is to highlight the best practices among the general public, health workers and policymakers to help stop the further emergence and spread of antibiotic resistance. The misuse of antibiotics in humans and animals is accelerating the same. Diseases like tuberculosis, pneumonia and gonorrhea are becoming very difficult to treat since the antibiotics used for their treatment are becoming less effective, she added.
Media Coordinator
98781-08888
---
Related Posts
---